We've had a lot of excitement these past few weeks at The Ranch Pet Resort and Spa! From touchdown terriers at our Super Bowl Party to smooching poochies at our Valentine's Pawty, The Ranch Pet Resort and Spa has been filled with excitement!
The Results of Puppy Bowl 2021 are In!
This was a fantastic day for all who participated in Puppy Bowl 2021 and our Super Bowl Game! The day began with some trash talking and delicious steaks and hamburgers. Dogs were divided into teams and some took to the field with vengeance while others watched safely in the laps of our cheer staff!
Some dogs, such as Murphy, took to the field like a champ, converting the extra point and adding his own celebratory doggie dance. Crowds rushed the field to take his picture while he posed like a pro!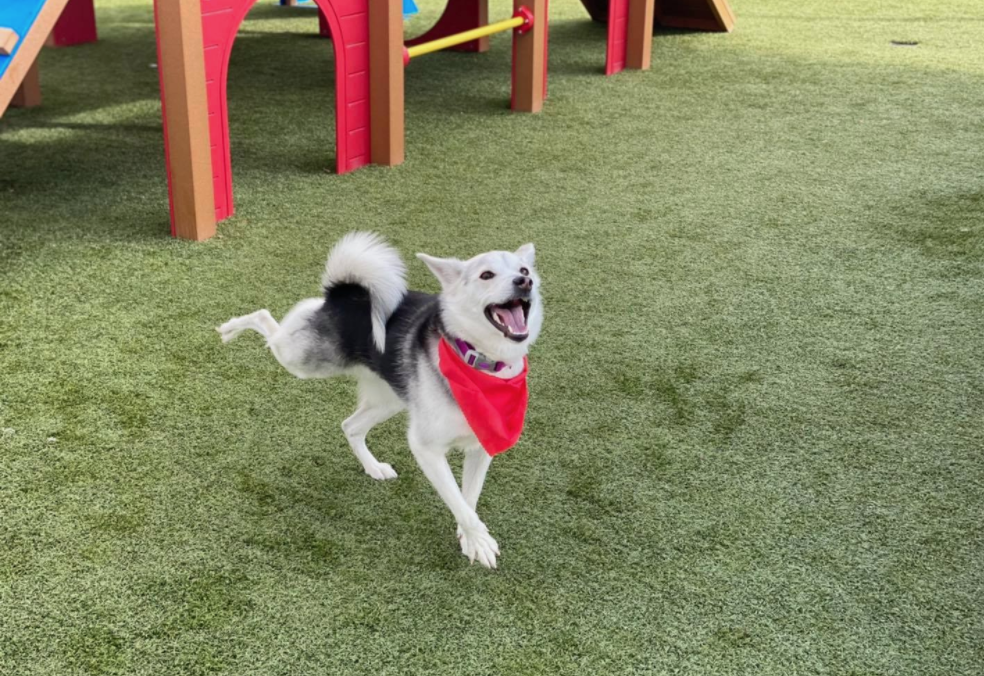 All fun and games aside, there were some worthy opponents and plays as well as our own singing and dancing Hot Dog whose rendition of The Weekend's Blinding Lights impressed all the dogs!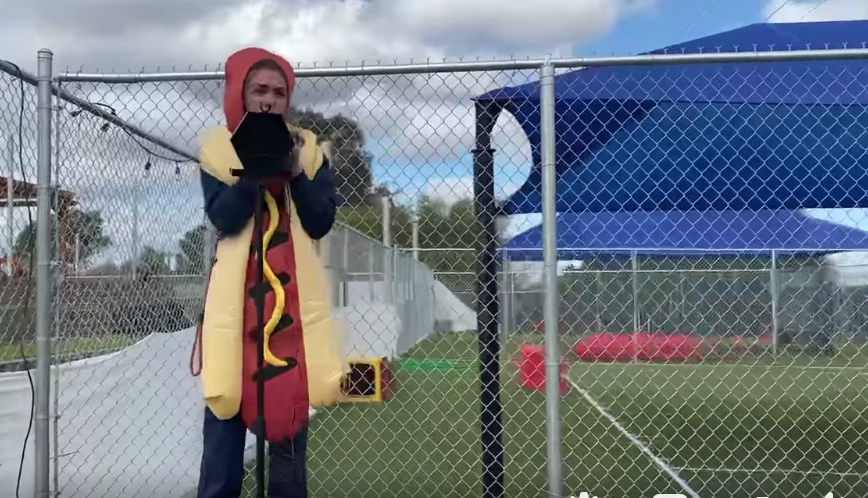 The Winner of Puppy Bowl 2021 is…
We know you are all excited to hear about the outcome of the game. Here's the commentary by The Ranch Pet Resort and Spa's owner, Michael Gamache:
"The 4th quarter is getting hectic, some players are owning the field, some are exhausted and hiding, others have completely quit and are enjoying the sun. Congratulations to the Bucs and Sugar their most valuable player. Final score 21-17 Tampa Bay."
Who knew these dogs would predict the winner of the Real Super Bowl?
Life is More Sweet with Valentine Kisses
We enjoyed a sweet day with our doggie daycare pups at our Valentine's Pawty! Dogs showed up ready to smooch and shower the ones around them with juicy kisses. As with any romance, some connections were easily made, some are slow to grow, and well, others just haven't met their match yet!
In any case, all dogs and staff were serenaded by our own costumed tutu'd dalmation, filled with sweet treats, and photographed at our kissing booth! Could this be any cuter?!
New Face of the Day!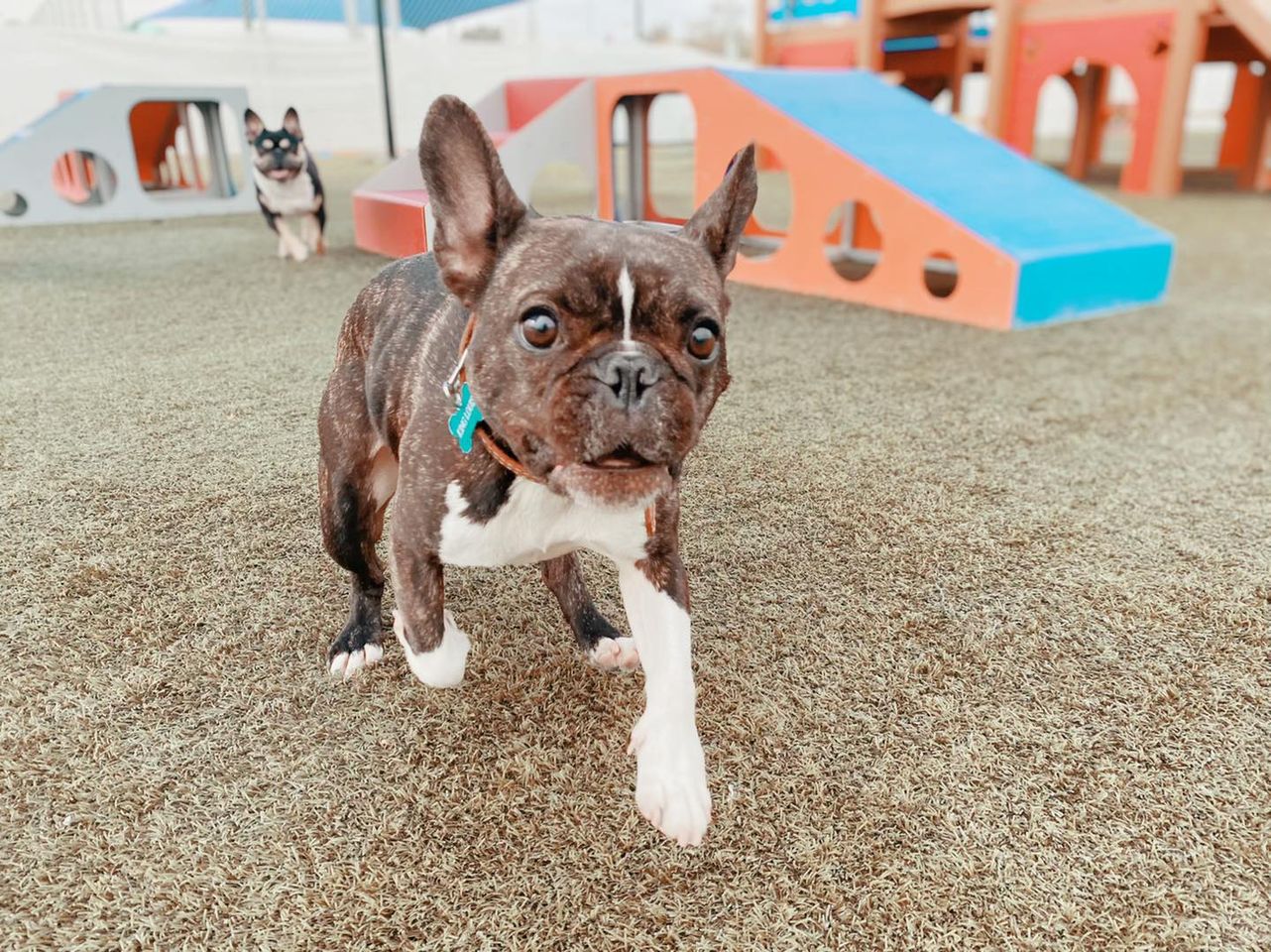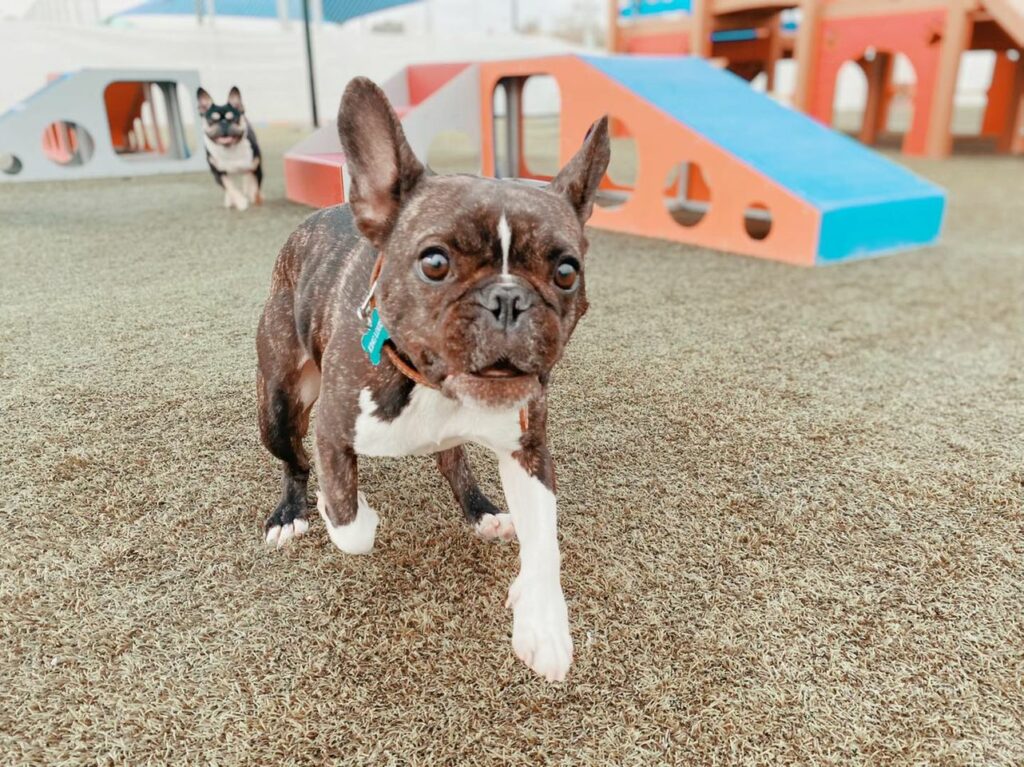 We'd like to share The Ranch Pet Resort and Spa's New Face of the Day! This sweet adorable Frenchie, Louis, stole our hearts!
Plan Your Pup's Staycation or Doggie Daycare at The Ranch Pet Resort and Spa
If you would like to take advantage of a day or days of love, affection, games, friends, toys, and more, please contact us. We treat your dog with the same safety, care, and attention as we treat our dogs and are recommended by veterinarians, too!
See you soon at The Ranch Pet Resort and Spa. For more pictures and videos, follow us on Facebook and Instagram!