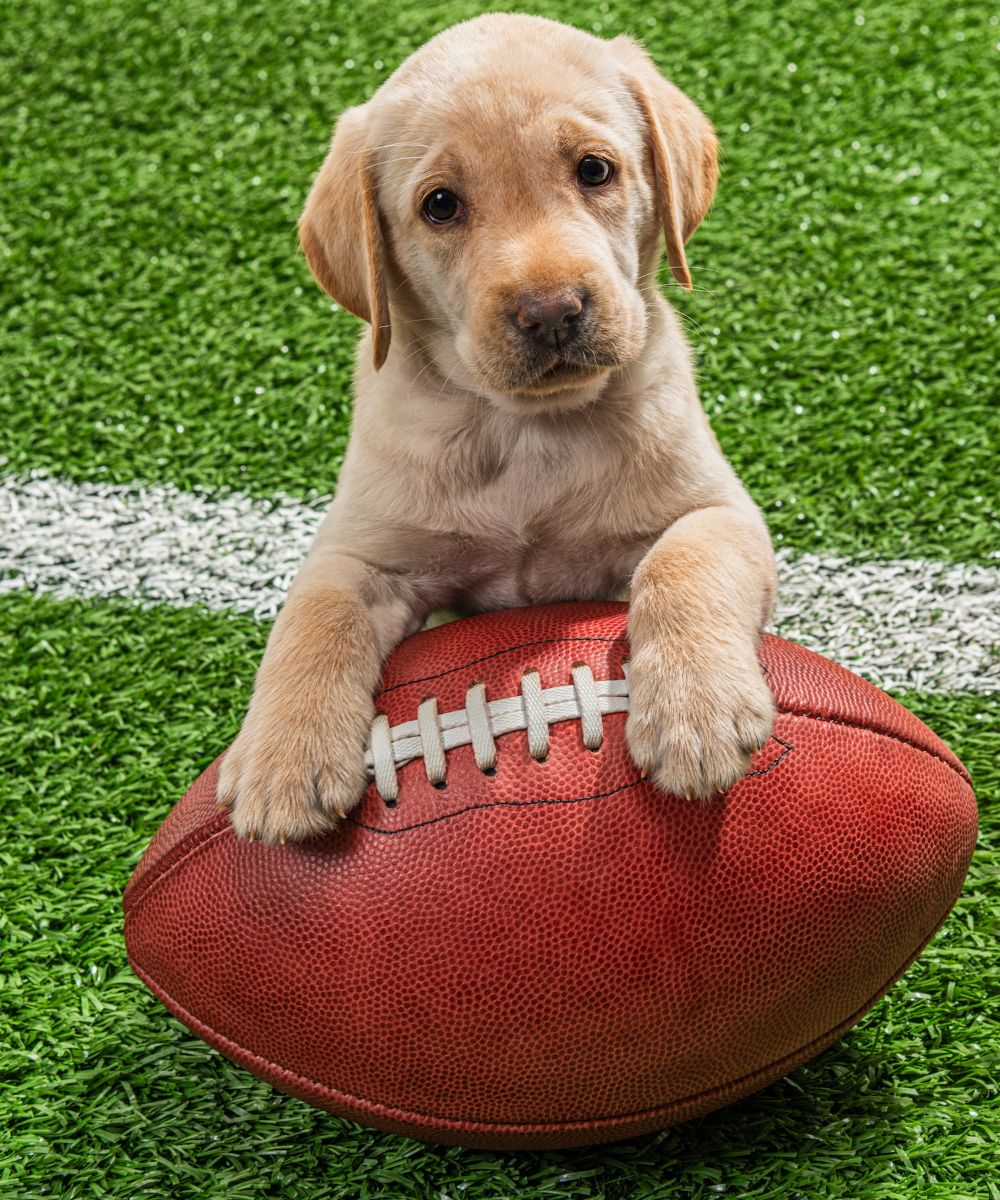 In the world of sports, only one game matters this time of year. For months, even years, the top athletes have been honing their skills to take on their rivals in one of the most anticipated showdowns in the world.
Indeed, the most watched game of the year is about to cause millions of viewers to gather around to cheer on the best, the brightest, the smartest, the fastest, and the cutest!
Ladies and Gentlemen, Get Ready for Puppy Bowl 2021!
The Ranch Pet Resort and Spa is gearing up for Puppy Bowl 2021. Luckily, we have some spots open and are looking to fill our teams!
Does your pooch have what it takes to catch a ball and run it in for a touchdown? To avoid pass interference or delay of game? To stay on-sides or just to STAY? To tackle within the guidelines of the PFL, Puppy Football League?
Does your doggie thrive on the roar of the crowd? Does he live for the thrill of victory over the agony of defeat, unless there is a reward at the end of the games?
Does she have what it takes to earn MVP? Most Valuable Pup for 2021 Puppy Bowl?
If so, The Ranch Pet Resort and Spa wants to sign your dog up with a Puppy Bowl 2021 Contract.
Sign Up for Puppy Bowl 2021 at The Ranch Pet Resort and Spa
All dogs who sign up for Doggie Daycare on Wednesday, February 3, 2021 will be a part of Puppy Bowl 2021. Doggie Daycare participants will be treated to the best Doggie Tail Gate party complete, of course, with hot dogs and hamburgers and loads of staff and fun!
Puppy Bowl 2021 wouldn't be complete without Football Games, Winners, an MVP, and Prizes for a handful of pups!
All Dogs are Eligible for Puppy Bowl 2021 at The Ranch Pet Resort and Spa
Our staff is going all out to ensure your dog plays hard, has fun, feels like a winner, and is rewarded just for showing up and giving it his all!
No dog is too old, too small, too grumpy, or too fragile. We will make sure that all dogs participate whether they are snoozing on the sidelines, cheering on their teammates, or running full speed ahead.
The thrill of fun and the agony of missing out are very, very real.
Do not miss out! Sign your pup up today!