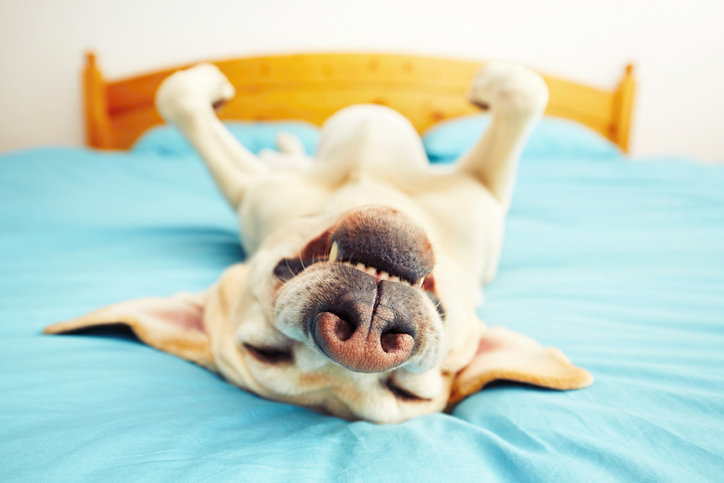 The other night my dog, Lola, was sleeping on my bed and she started whimpering. Her feet started moving in a running motion and her eyes, while shut, twitched.

I patted her gently to reassure her she was safe, and I was there to protect her. Her frantic motions and whimpering stopped without her waking up, at least to my knowledge.
Last night, my cat, Turkey (yes, we have a cat named Turkey), was sound asleep on my chest. Suddenly and without any warning to me, he jumped up, opened his eyes, and looked around. He immediately settled back to sleep with no further jumping motions.

These actions, and years of watching my many animals and fosters make motions when they sleep, made me question if animals dream like humans do, and if they do, what do they dream about?
Mammals Do Dream During REM
According to an article in Psychology Today, mammals do dream during periods of REM sleep, our deepest sleep cycle. REM, Rapid Eye Movement, allows for vivid dreams and occurs during the end of the sleep cycle (source).
If your dog or cat is experiencing twitching sensations, it is in REM sleep and dreaming about a sensation it experienced during wakefulness.
So, the dog moving its legs in a running or swimming motion is very likely chasing the ball you threw it, re-enacting the swim it took, or possibly running from something frightening.
In my case, my dogs' whimpers may have been from a trauma she suffered before we adopted her just a few months ago.
Turkey jumped in fear of something, and for Turkey, that something could be his own shadow, as he really is a scaredy cat.
Animals Dream Based on Their Sensory Factor
Daniel Graham, Ph.D. explains that animals dream based on what senses they use most often. Cats, Dr. Graham said, explore the world visually, so their dreams would be based upon actions, events, people, or animals they see.
Mice, on the other hand, experience the world via smell. So, their dreams are about food, flowers, garbage, other mice, or whatever fascinating item they smelled that day.
Imagine dreaming in smells over sights. That dream experience could be wonderful if you visited a bakery, flower shop, or bread store; if you visited the junkyard or changed your baby's dirty diaper, you may not want to go to sleep that night.
Should You Wake a Dog or Cat if it is Having a Bad Dream?
Perhaps the phrase, "let sleeping dogs lie" should be rephrased to "let dogs experiencing what looks like a nightmare lie."
When your dog or cat is experiencing what appears to be a nightmare-legs twitching, eyes blinking rapidly, body shaking, voice whimpering, it's best not to wake your dog or cat.
The dog or cat may awaken in a dream state (similar to when we wake not knowing where we are or what day it is) and cause injury to you, thinking you are part of its dream (source).
If your dog or cat is having a bad dream, gently call its name until it comes out of the dream state.
No Bad Dreams at The Ranch Pet Resort and Spa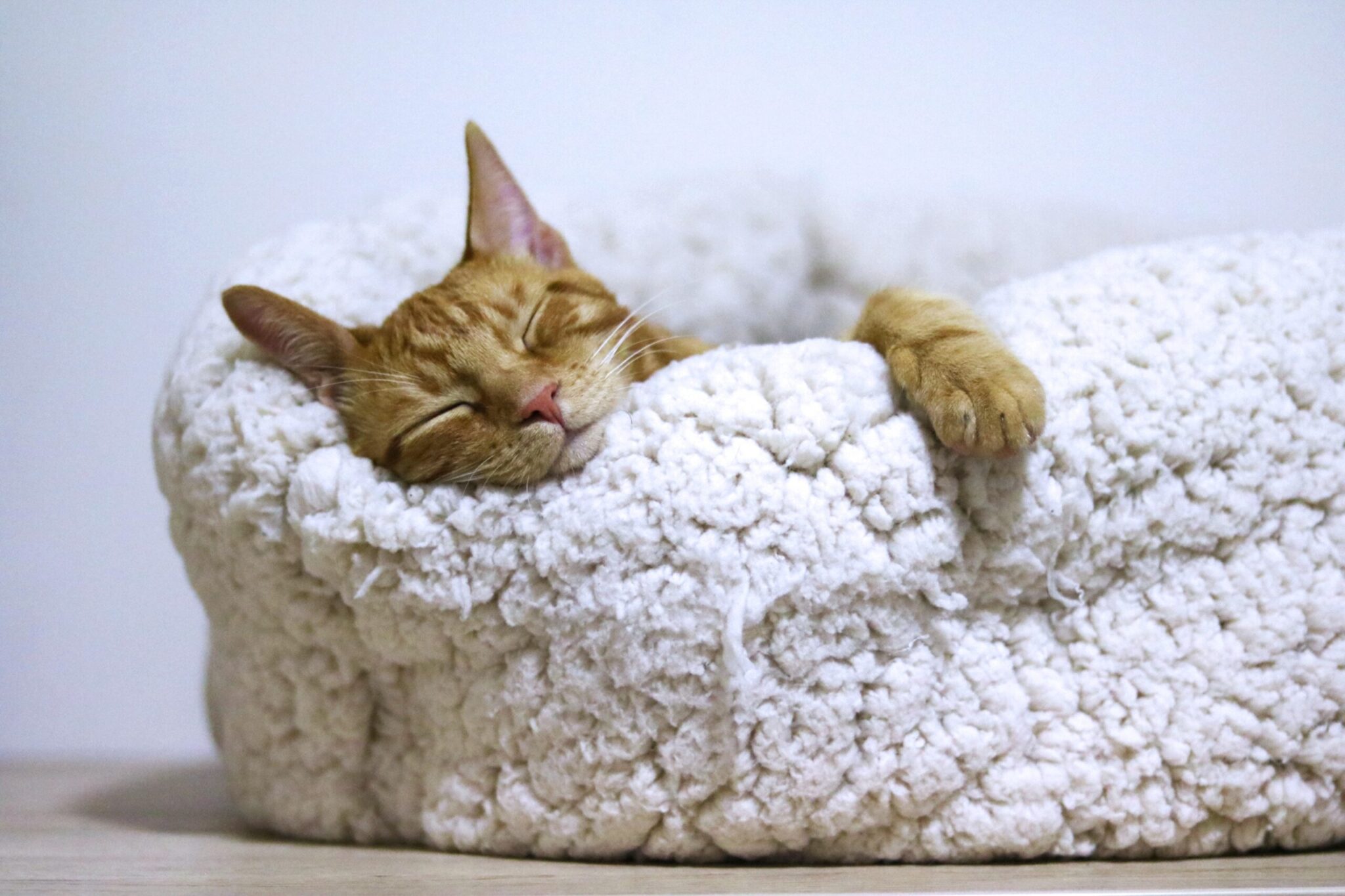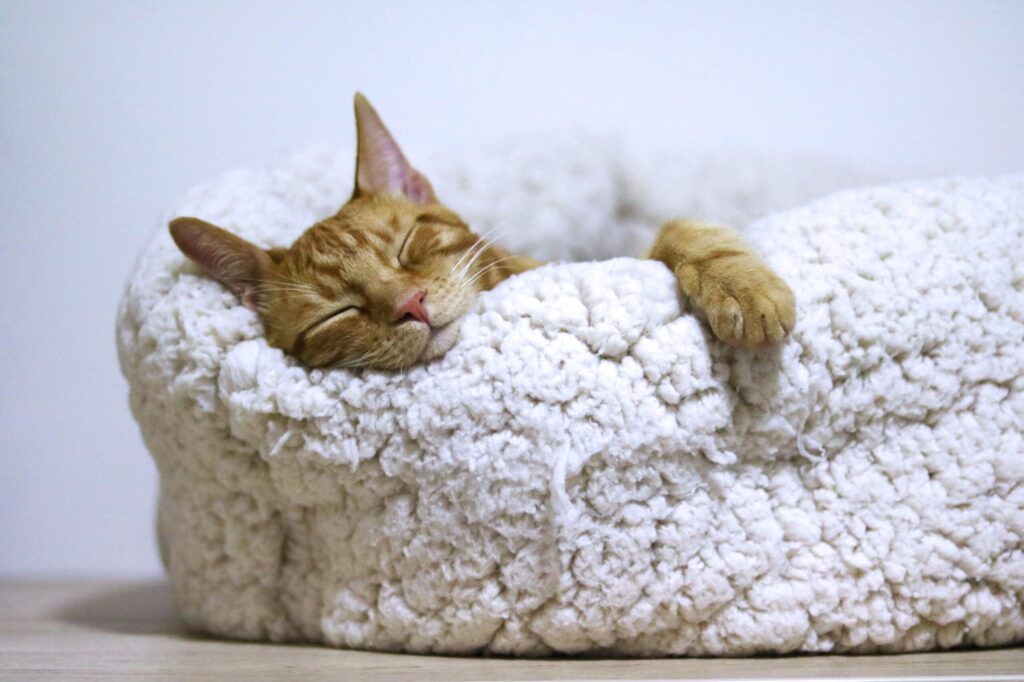 The Ranch Pet Resort and Spa is such a fun, active, and safe place that we can't imaging your dog or cat going to sleep afraid or experiencing nightmares.
During our boarding sessions, dogs get story time with our friendly and compassionate staff, and then they get tucked into our soft beds!
Cats get purr time when they are boarded, with staff making sure all bedding is soft and clean and nightmare free! Our cats are houses away from the dogs, making their stay quiet, peaceful, and serene.
Book Your Stay at The Ranch Pet Resort and Spa
The Ranch Pet Resort and Spa is the premier dream destination for your dog or cat. We would love to have your dog or cat stay with us. Simply click here to make your reservation!