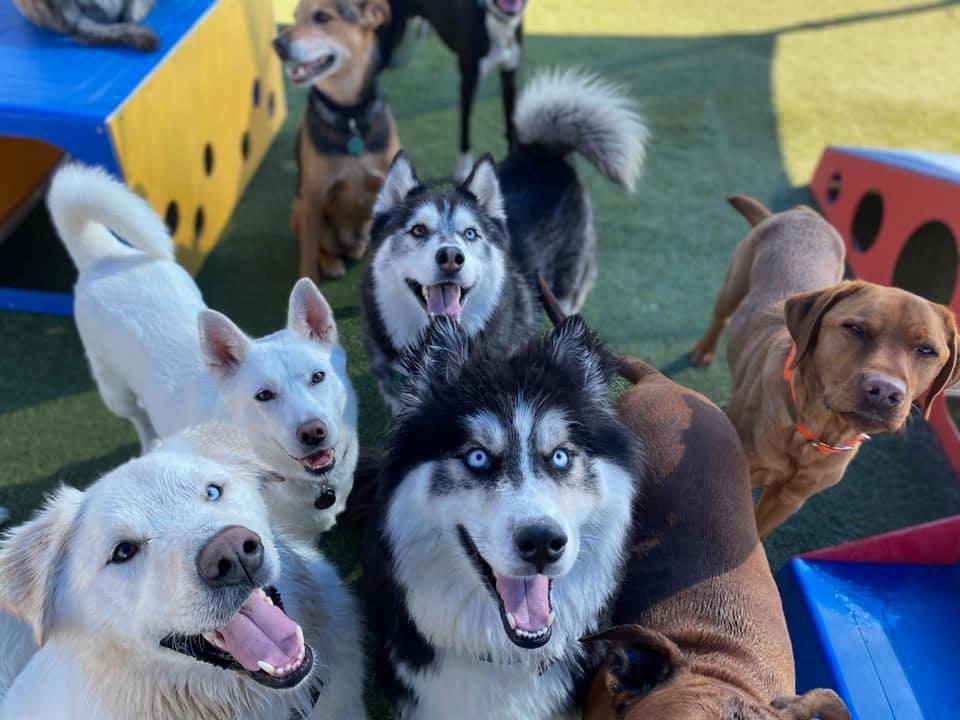 The Ranch Pet Resort and Spa wants to wish you and your furry family members a Yappy Howl-i-day Season.
2020 has been quite an adventurous year for The Ranch Pet Resort and Spa! We opened up our brand new luxury pet boarding, dog daycare and full-service grooming facility, complete with a doggie water park that has become one of the more popular features among our canine friends.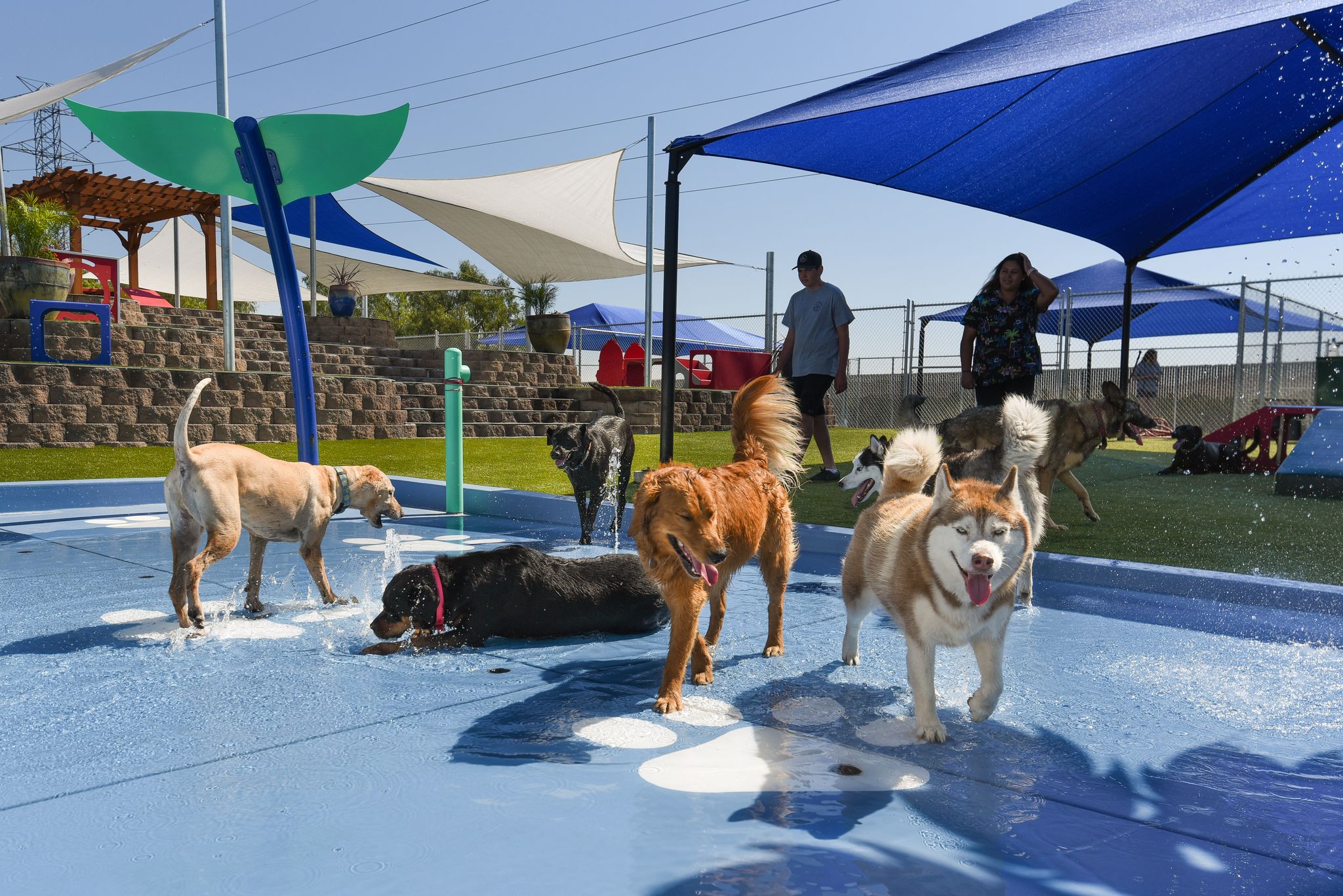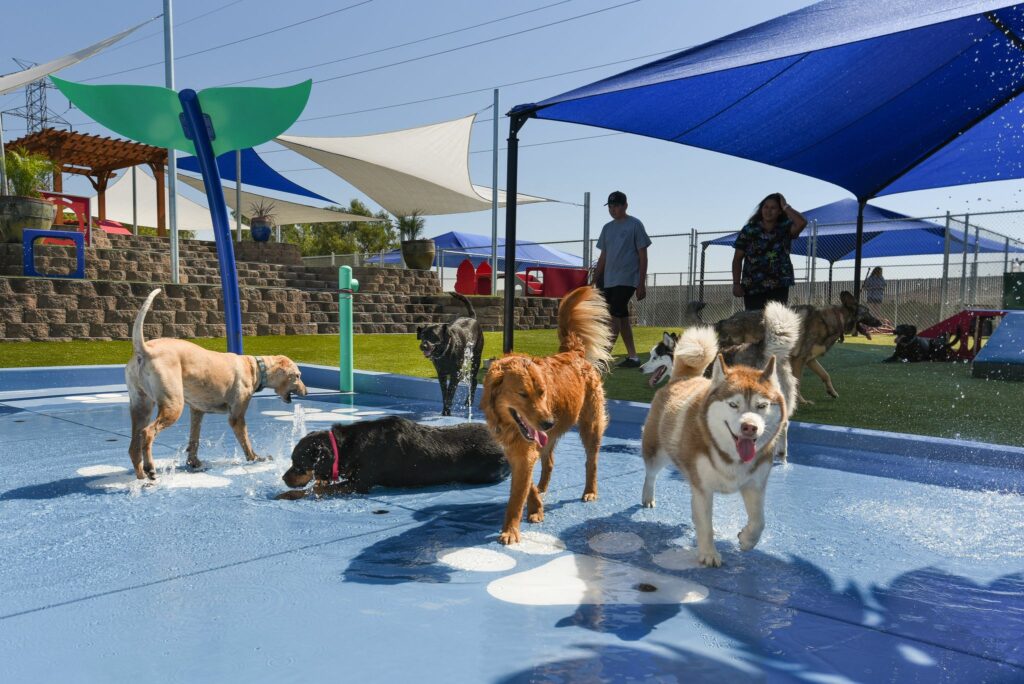 Our staff has enjoyed watching our canine guests romp, play, tussle, chase each other, and run up, down, and in between our agility blocks and water fountains!
If you need a taste of "aww, this is too cute!" to fill your holiday heart, please visit our Facebook page, like, and follow us! We promise to fill your heart and soul with holiday merriment!
The Ranch Pet Resort and Spa is the Happiest Place on Earth for Dogs and Cats
Next to Disneyland, we truly feel The Ranch Pet Resort and Spa is one of the happiest places on earth. Nestled among the gorgeous wine country that Livermore is famous for, The Ranch Pet Resort and Spa offers state-of-the-art equipment to make your dog or cat feel right at home.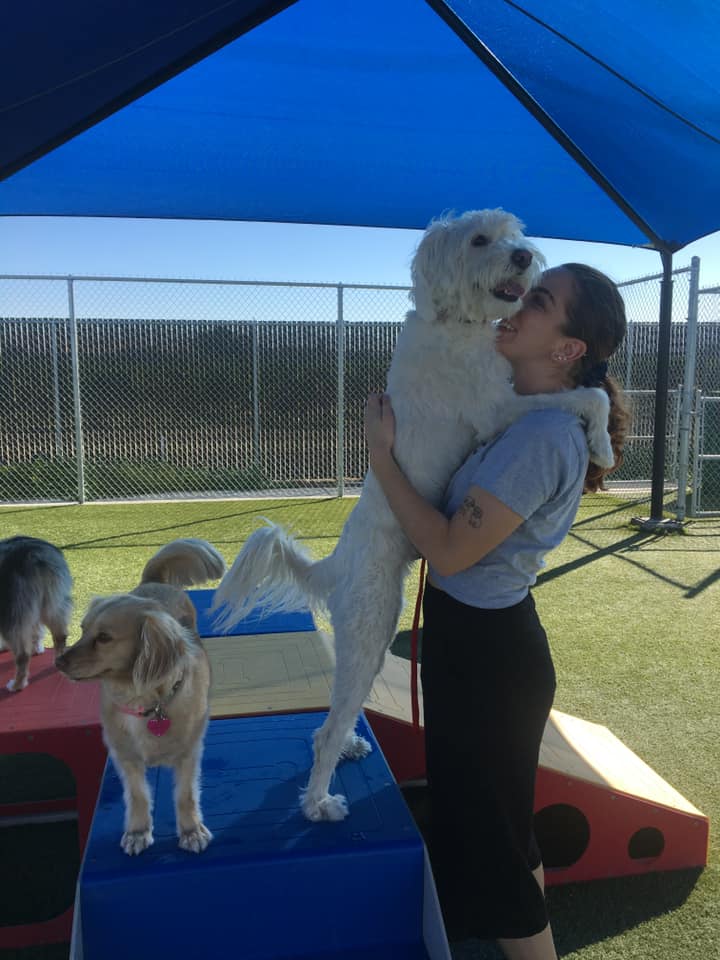 Our staff offers plenty of exercise, love, affection, and extra hugs and kisses for those pups and cats that prefer human interaction over their own species.
Our spacious kennels provide the ultimate in comfort with radiant floor heating and raised beds and can accommodate your pet family.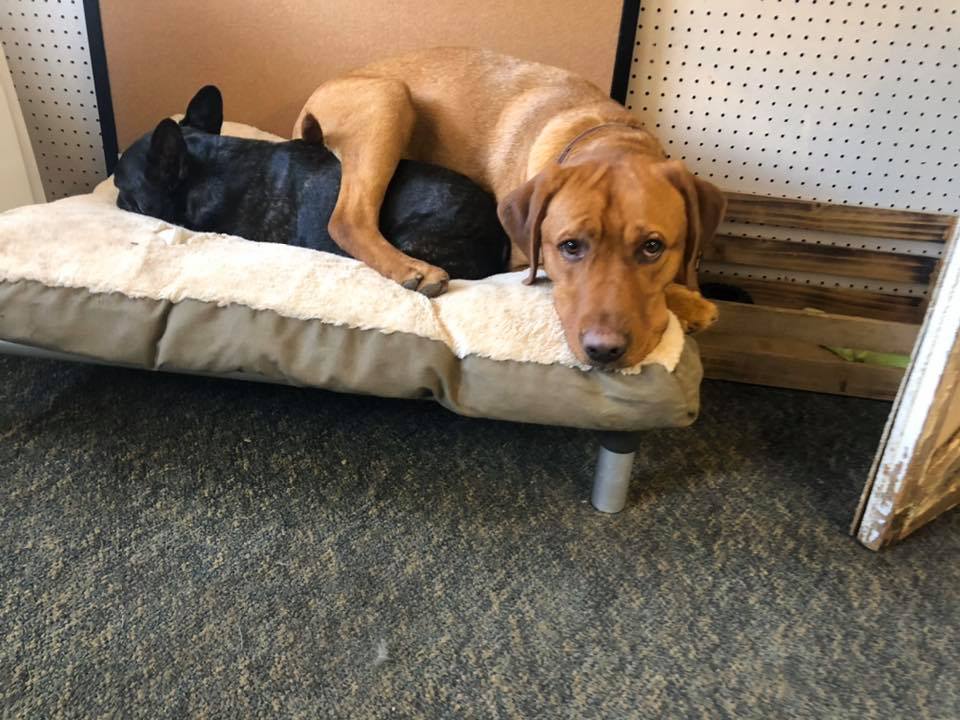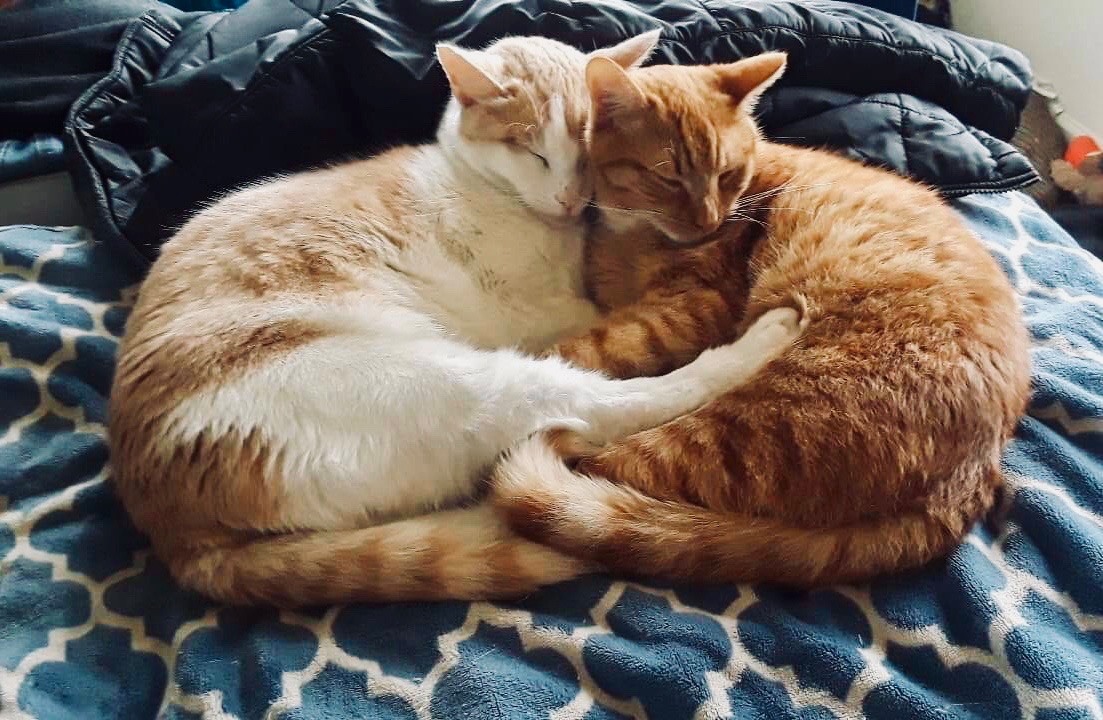 Spa services feature full-service haircuts, soothing baths, deshedding treatments, luxury nail trims and paintings, and so much more. Dogs are pampered and well-cared for under the supervision of experienced groomers.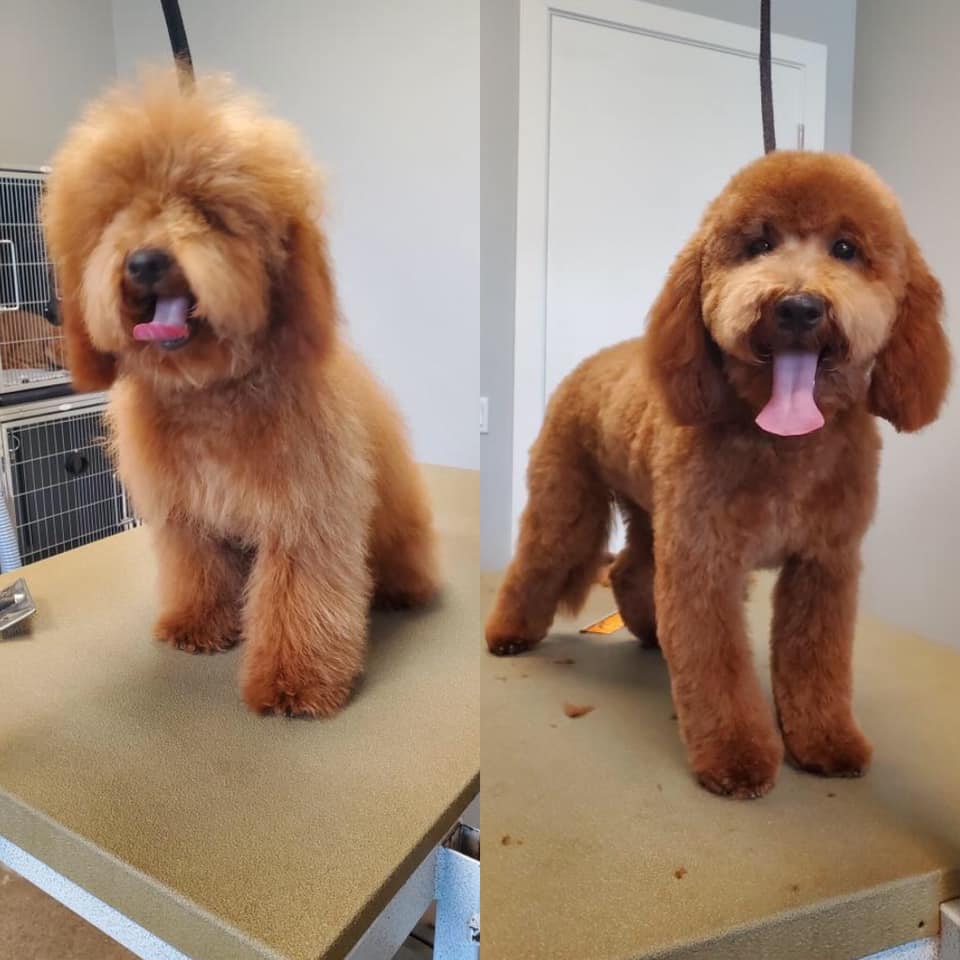 Contact us to learn more or book your reservation! We have special offers for first-time pet visitors!
Special Holidays and Events at The Ranch Pet Resort and Spa. Did you Miss Out?
At The Ranch Pet Resort and Spa, we want to spoil your pups by spreading cheer every month.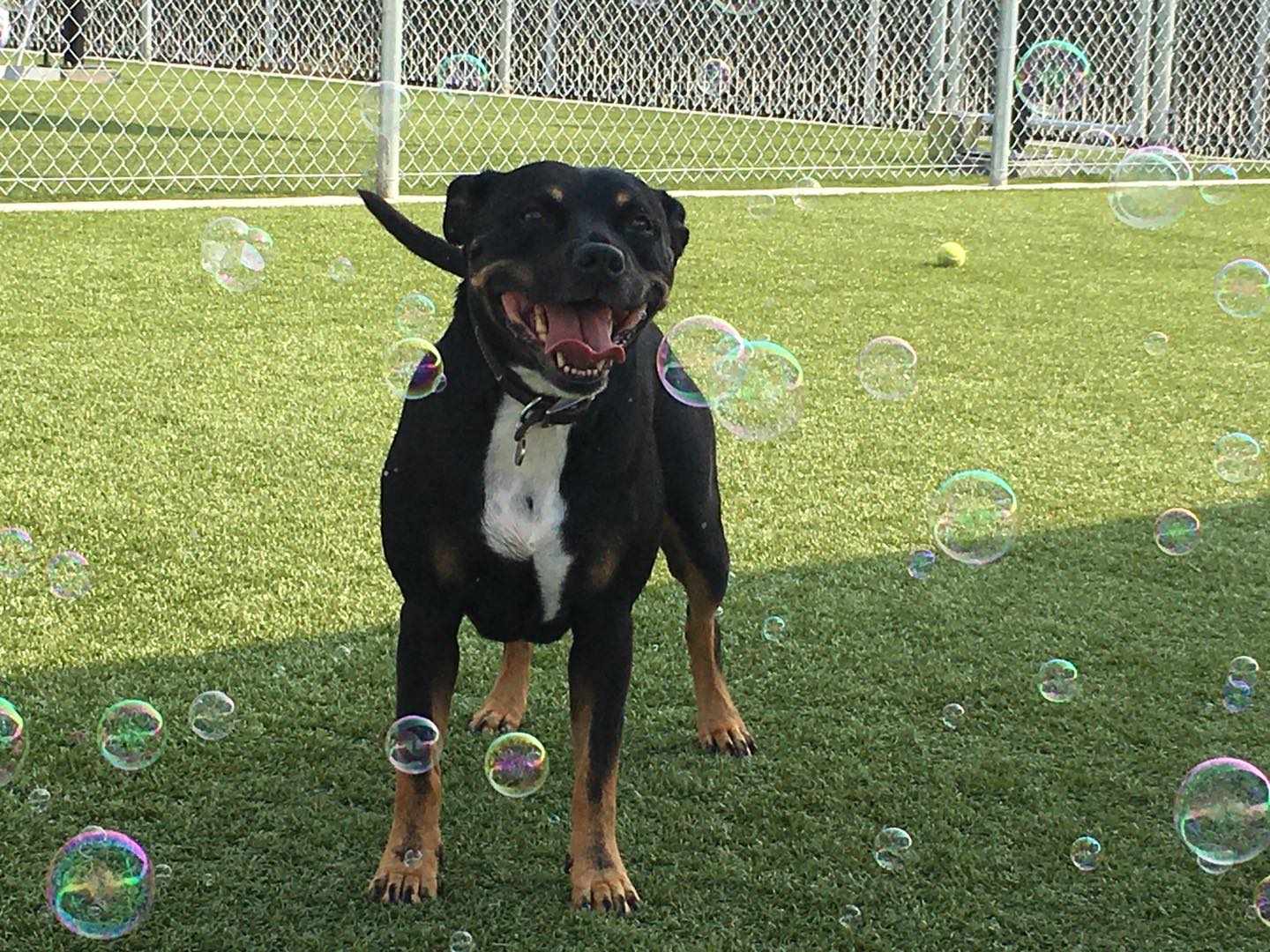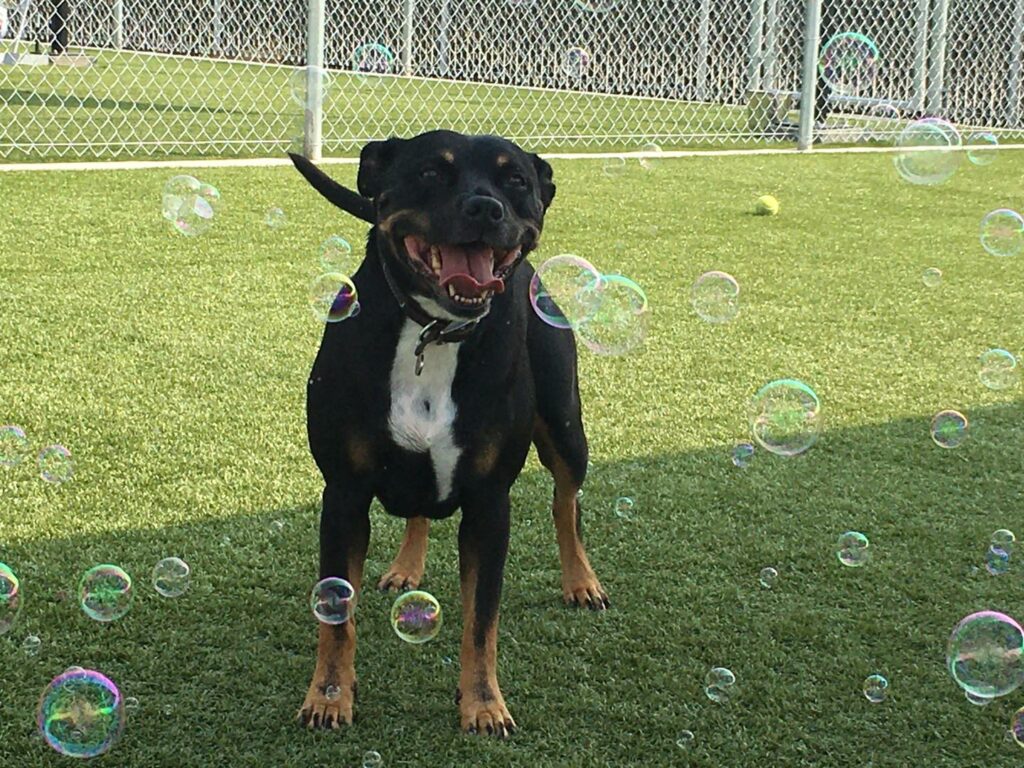 Who doesn't love bacon bubbles? Our pooches just loved the bacon flavored bubble event in September! Every day for a week, our dogs enjoyed the flavor and fun of bacon bubbles!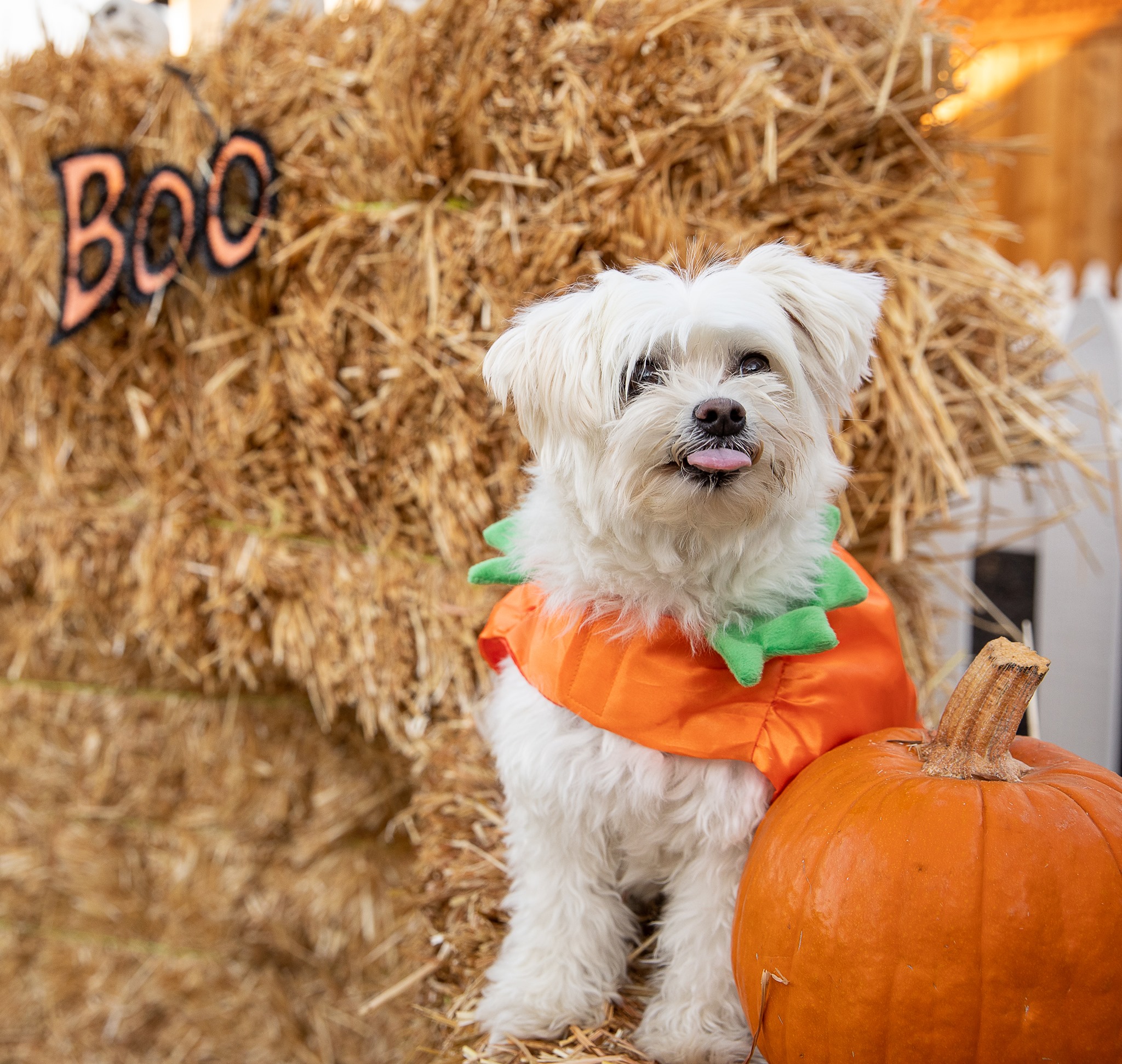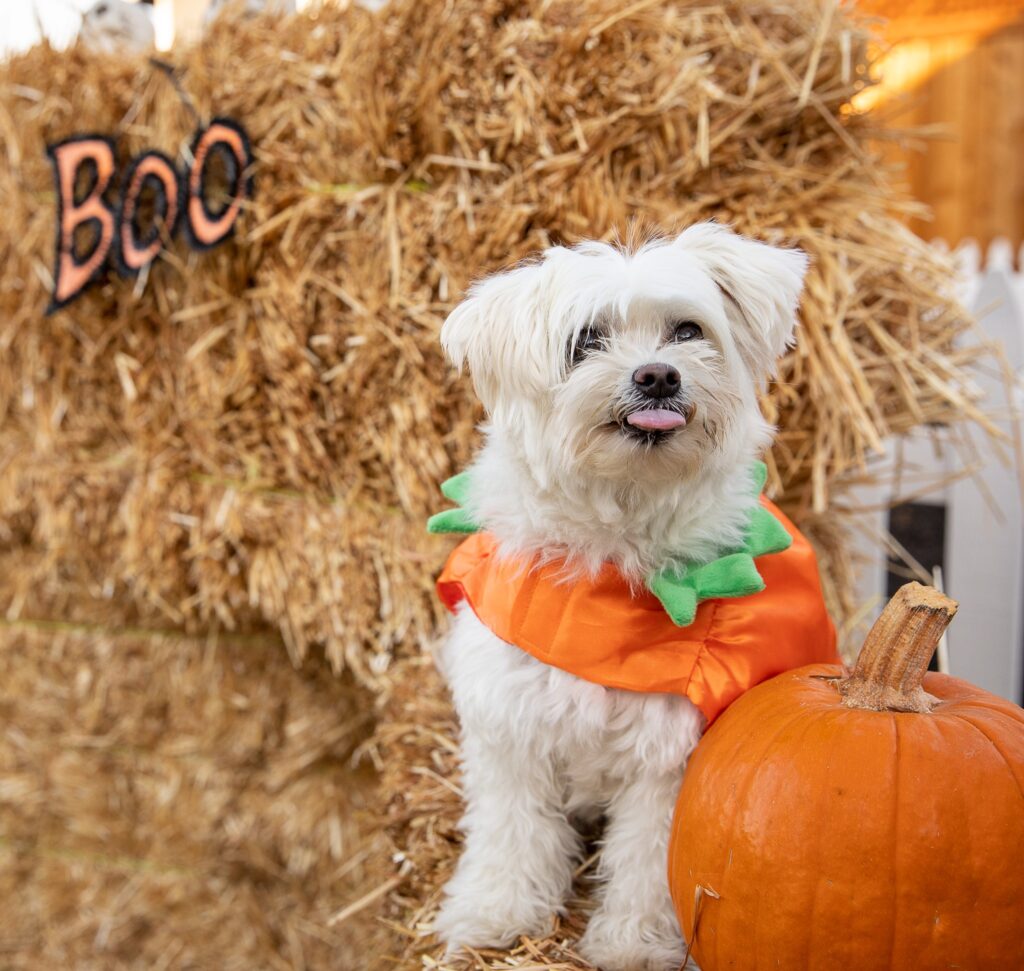 In October, we featured a Howl-o-ween Costume Contest. Even the shiest pups were stars in front of the camera!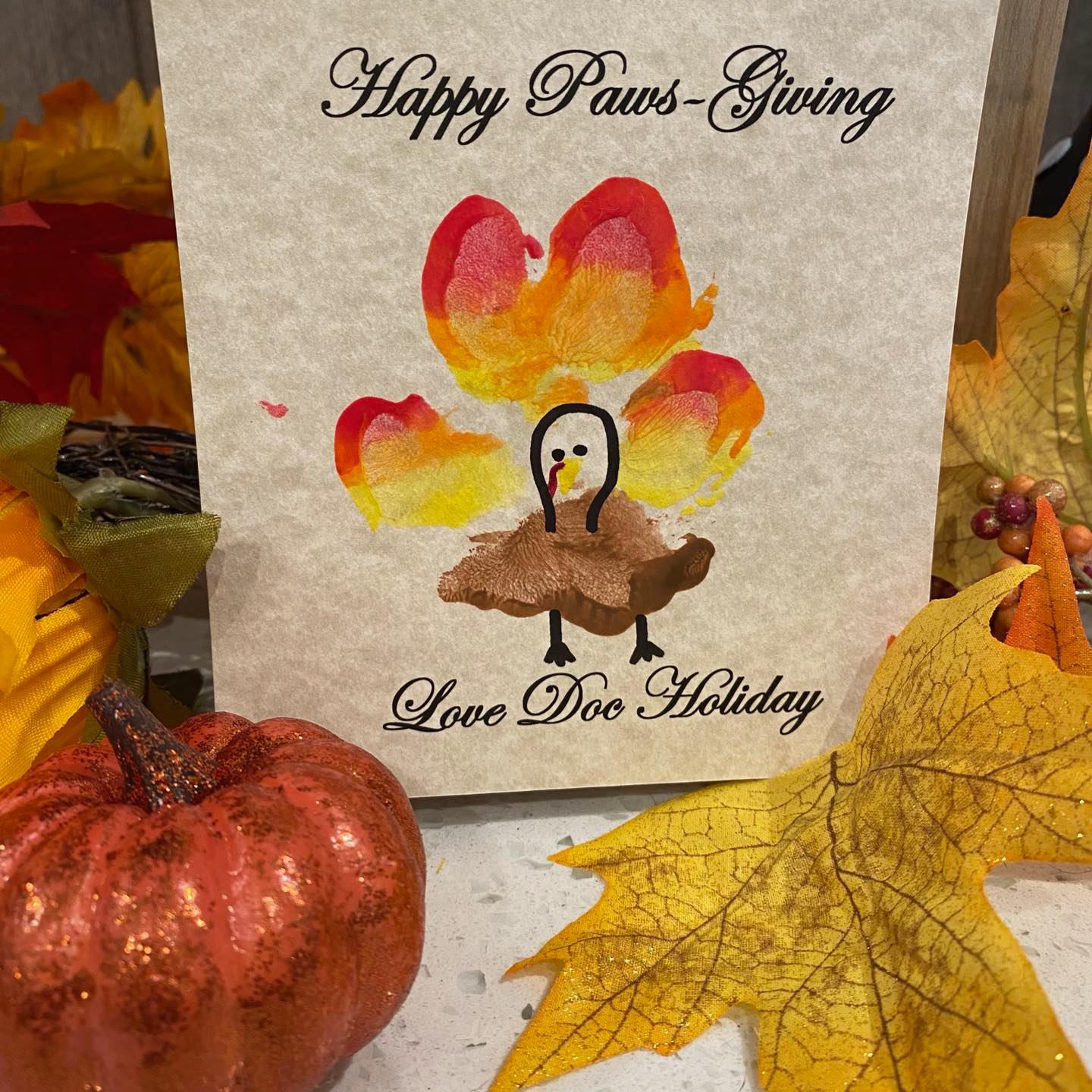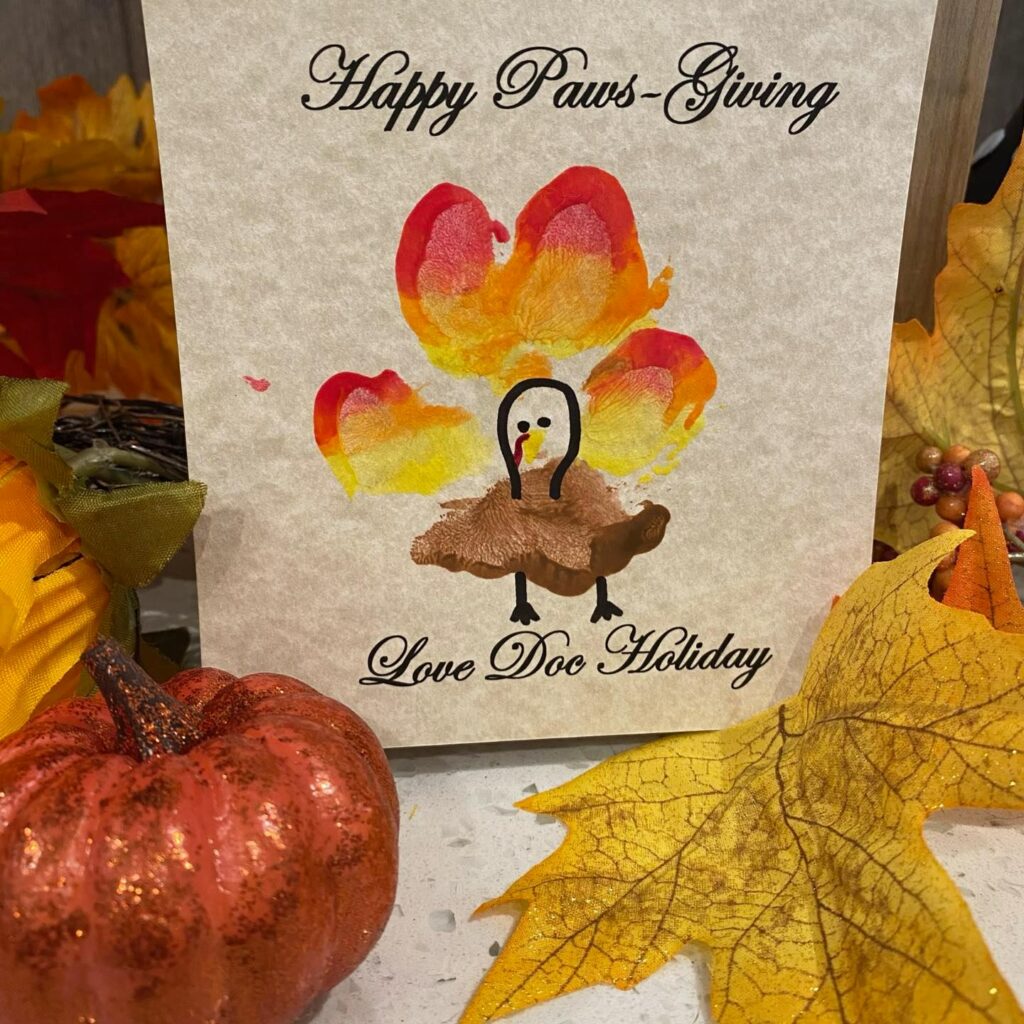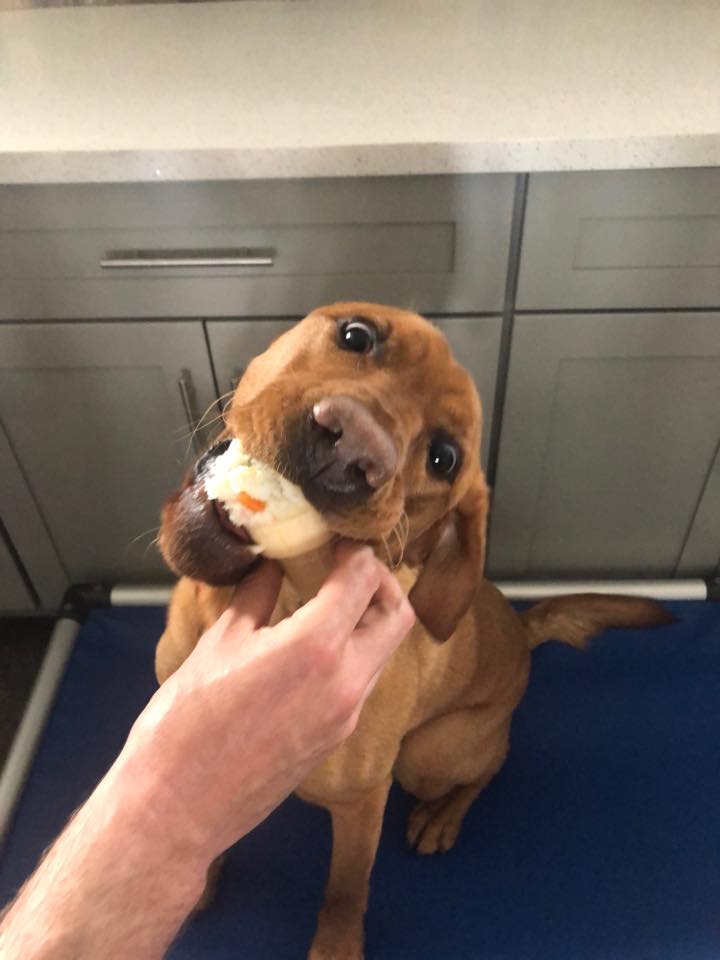 Our November activity was a crowd favorite! The dogs were treated to a tasty turkey, mashed potato, vegetable mash in a tasty cone! They created memorable Paw Turkeys for their owners to take home!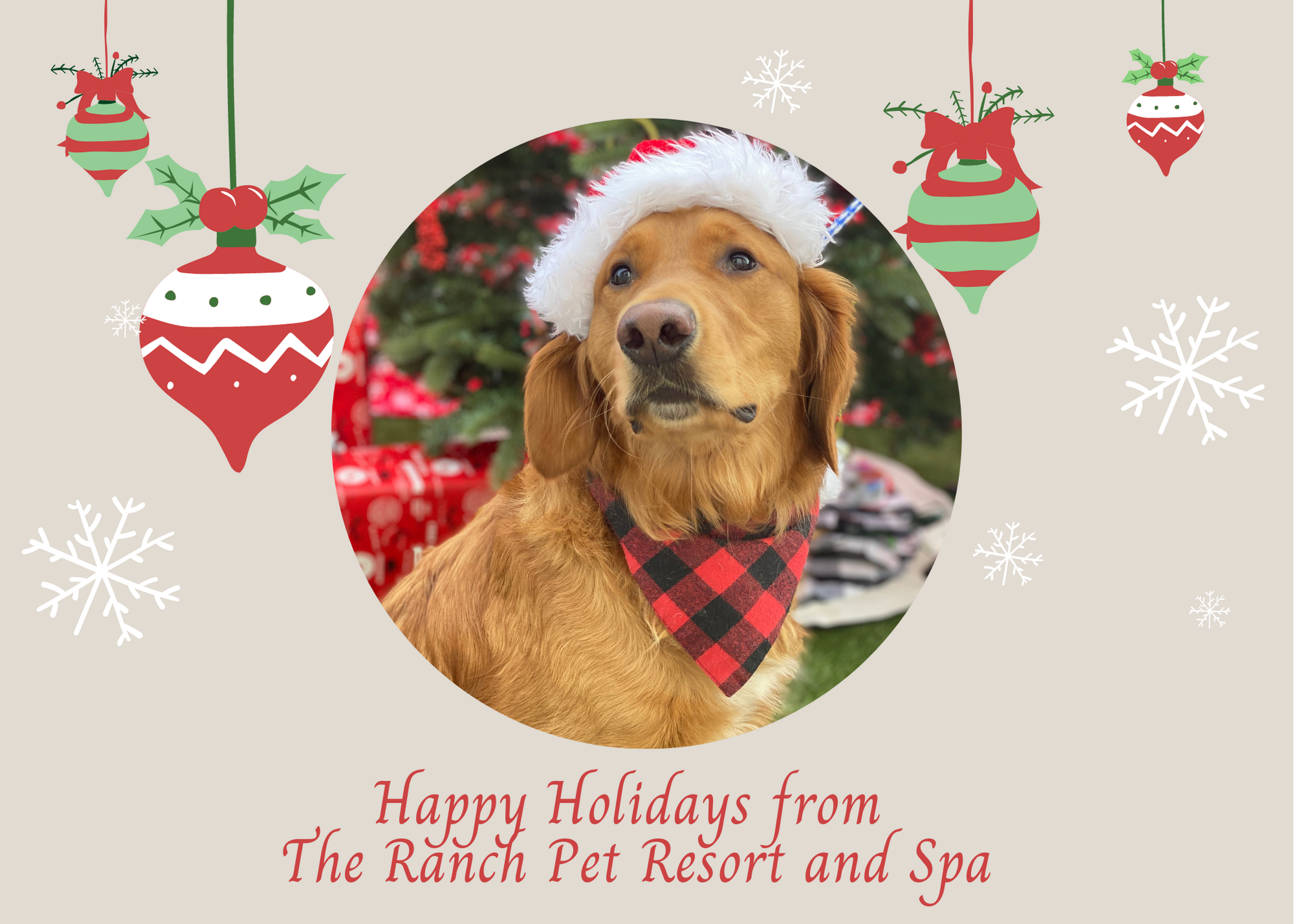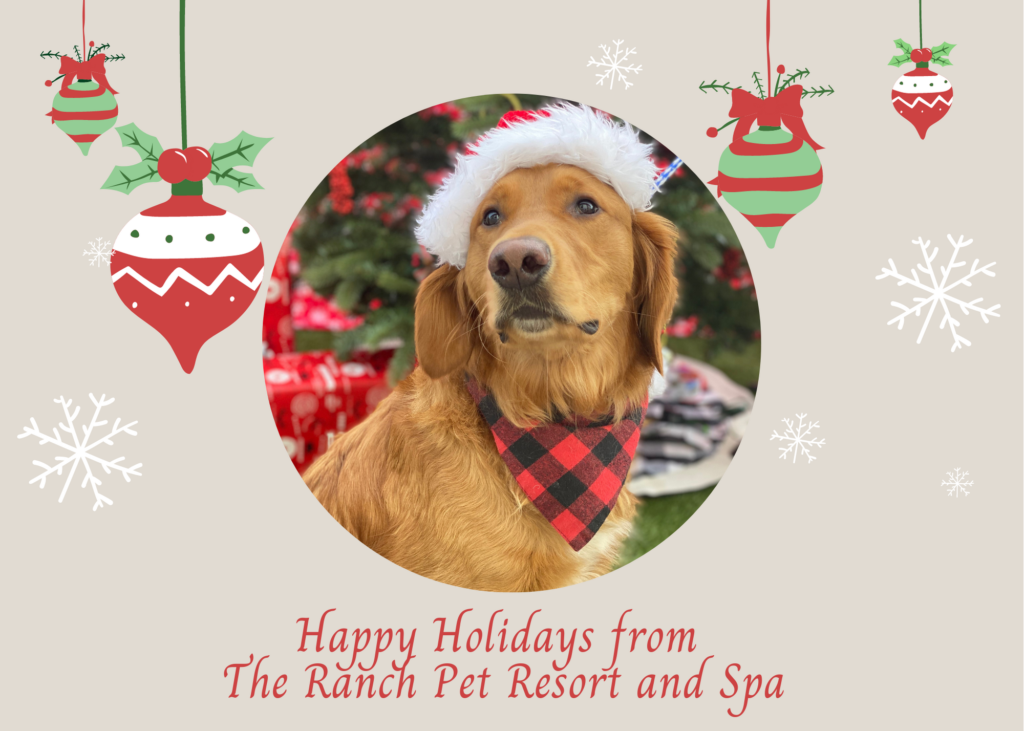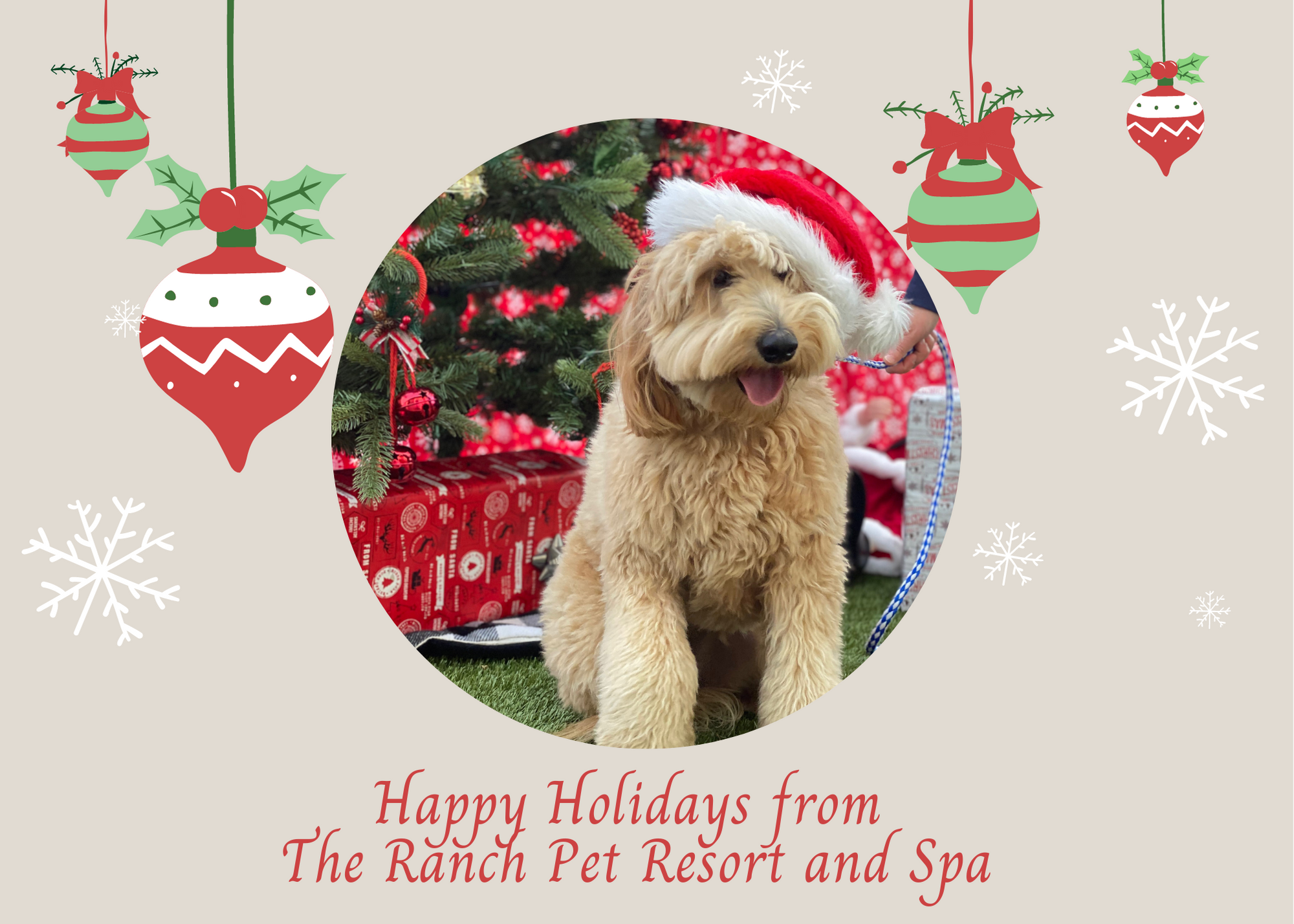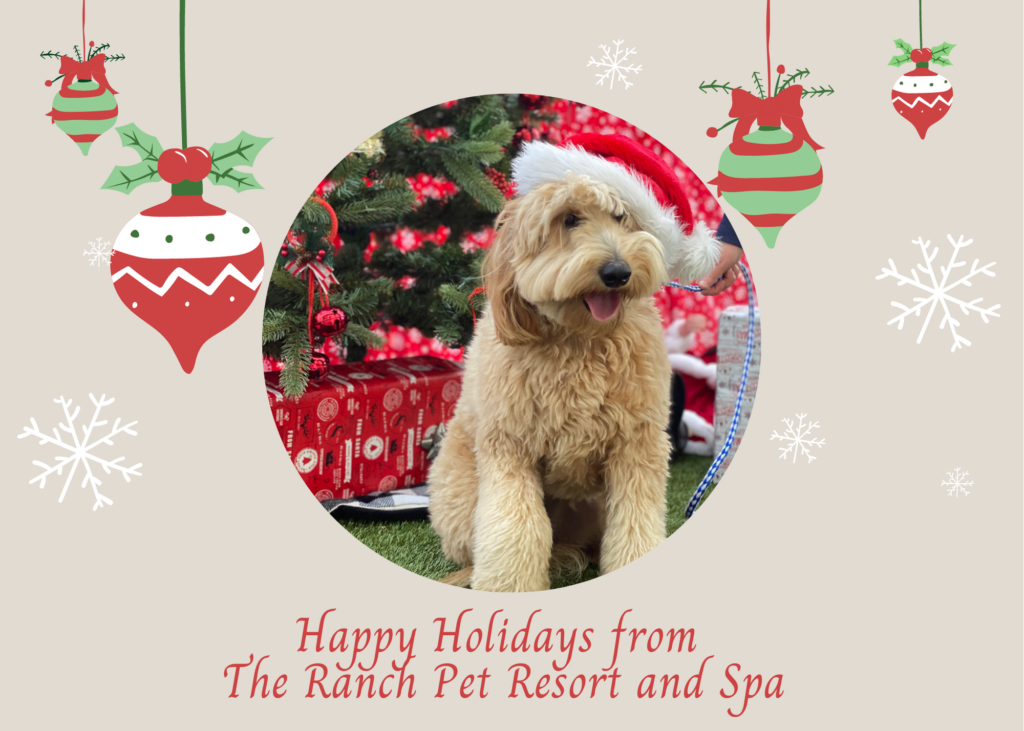 December featured our Holiday Photo and Caroling Event. All dogs who signed up for doggy daycare had their pictures taken and owners were sent home with a memorable holiday photo.
Looking Paw-ward to More Fun at The Ranch Pet Resort and Spa
May 2021 fill your family with health, peace, tranquility, and fortune. We appreciate you trusting us to take care of your doggie and kitty family members and look forward to what the New Year brings to all of us!
Happy Holidays from The Ranch Pet Resort and Spa!