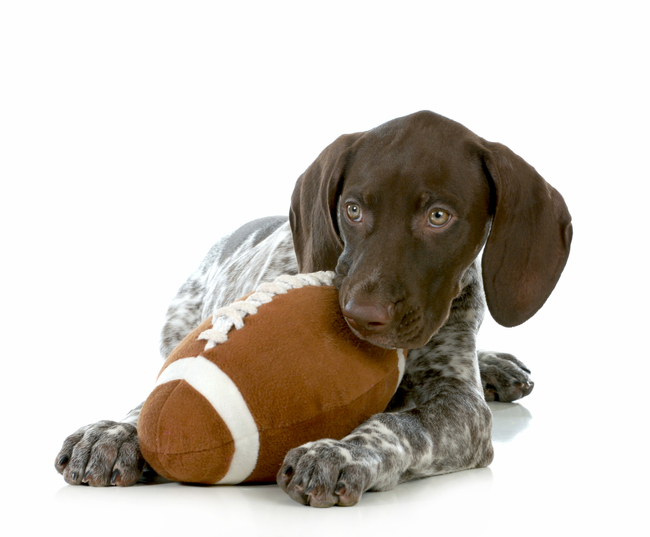 Word around The Ranch Pet Resort and Spa is that the dogs are gearing up for the most anticipated event of the Year: Puppy Bowl 2022.
Last year's event drew crowds of onlookers, cheerleaders, Puppy Bowl wanna-be participants, our entire staff, our own Michael Gamache as referee, and a singing hot dog. Yes, you heard us! A signing hot dog that sauced up Bruno Mars' songs like a champ!
This is THE event of the season and one not to miss!
Puppy Bowl 2022 will Take Place on January 27, 2022
Does your pup have what it takes to participate in the most athletic event of the season? The Ranch Pet Resort and Spa is taking sign ups for Puppy Bowl 2022. The most athletic event of the year will take place on January 27, 2022.
The entrance fee is $15 and covers a tailgate party with mouthwatering, irresistible food, MVP awards, full press opportunities on social media and email for those pups hoping to be drafted by the DFL (Dog Football League), live cheerleaders, bandanas to separate the teams, and a whole lot of tail wagging fun.
Does Your Dog Have What it Takes to be Part of Puppy Bowl 2022?
We are currently recruiting all dogs and puppies to be a part of Puppy Bowl 2022. No pupper is too slow, too agile, too plump, too perky, or too shy. Puppy Bowl 2022 brings out the best in all dogs!
We can't wait to see the competition play out! Live coverage will be announced on our Facebook page where you can watch your dog tromp, tackle, run, intercept, fumble, or crumble into our side judge's lap.
The fun and laughter never end as your dog can be the star of the show! Puppy Bowl 2022 proves to be a rip-roaring great time for all participants, and you are guaranteed to bring home a tired pooch.
Referees and side judges will be on hand to make sure the crowds and participants do not get out of hand and all dogs will come off the field feeling like a champion!
Do Not Miss the Biggest Event of the Year, Sign Up Today!
If there is only one event you want to participate in, it's Puppy Bowl 2022 at The Ranch Pet Resort and Spa. Contact us today and let us know that your best friend has what it takes to be the Star MVP of the game.
We will be watching to determine our starting lineup, so sign up early! Let us know if you have any questions, concerns, or plays your dog has been practicing. We aim to make this year's Puppy Bowl 2022 the best annual event ever!
See you on the field!