We had so much fun at our Rockin 80's Pawty, we want to continue the thrills with a Howl-o-ween Costume Pawty on Thursday, October 28, 2022 that no dog wants to miss!
Calling all Doggie Ghosts, Goblins, Spirits, Witches, and More!
Don't miss your chance to show off your best self in your favorite costume! Whether it's a fairy princess, all-star baseball player, or spookie goblin, The Ranch Pet Resort and Spa can't wait to see how our doggie daycare and dog boarding guests transform The Ranch.
All attendees will have their pictures taken and posted live for all to see on our social media accounts!
Plus, we will be having a costume contest, so get creative and go for the gusto!
Need Costume Inspiration? Take a Look at Last Year's Attendees
From the simple sweetie to the scariest monster and the sultry super hero, our guests brought their A-game to The Ranch!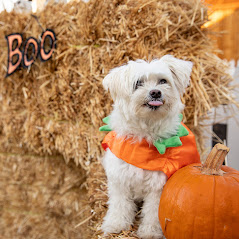 Who can resist this irresistible pumpkin who apparently dislikes the photography part of the party? We sure can't, and we think the expression is simply a crowd pleaser!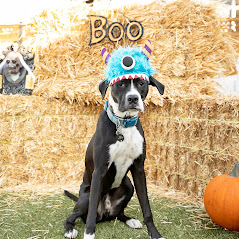 We love any type of monster costume, especially on our biggies! He wants you to think he's one big scary monster, but deep down, we at The Ranch Pet Resort and Spa know he's a marshmallow inside.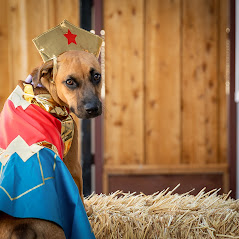 This pup's able to leap over haystacks, strong enough to play tug of war, and fast enough to get to the water feature before the other dogs without ripping her costume!
We think she owned the look and self-confidence needed to wear this costume, which is why she won one of The Ranch's most coveted prizes for best costume!
Be a Part of the Howl-o-Ween Fun at the Spookiest Pawty of the Year at The Ranch Pet Resort and Spa
Looking for more information on how to sign up for The Ranch Pet Resort and Spa's Howl-o-Ween Pawty? Contact us today to reserve your spot! $15 per dog reserves your coveted spot for a day of thrills, frills, frights, and fun!
Stay tuned for more details!