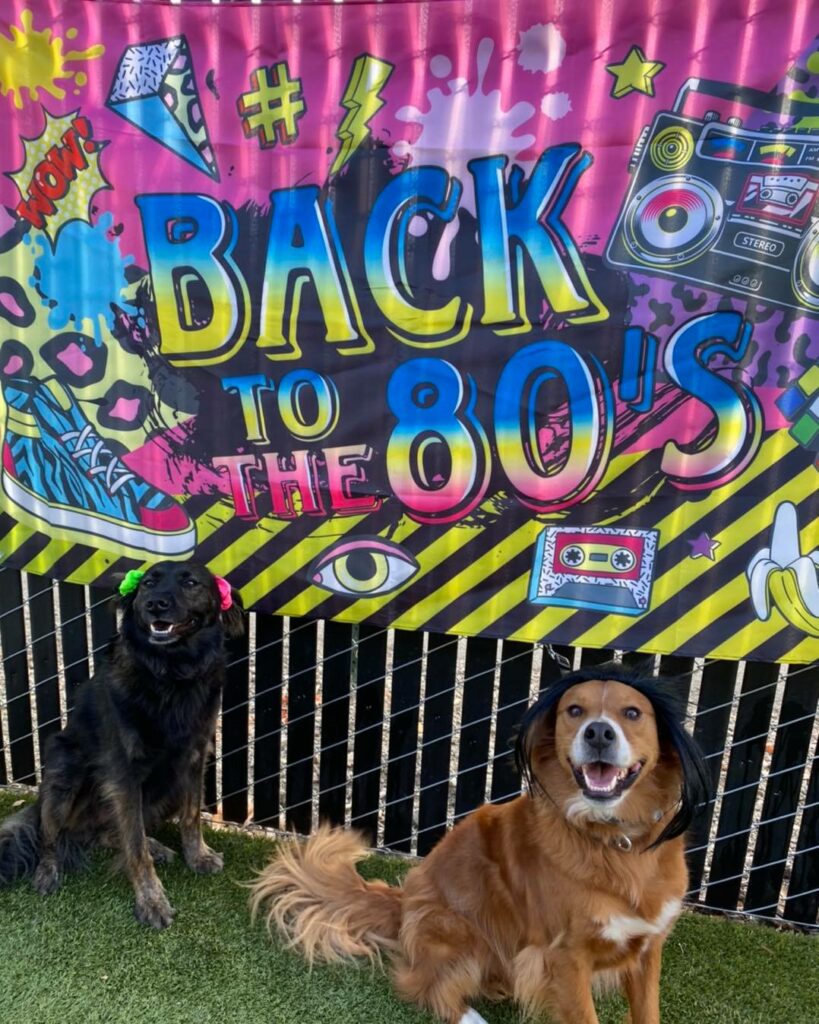 The Ranch Pet Resort and Spa has had a busy summer, and we are heading straight into fall! So many dogs and cats enjoyed staying in our air conditioned facilities, being read to, playing in the water park, and meeting new friends.
Our Facebook and Instagram pages are filled with funny videos, outtakes and bloopers, singing starlets, and just plain adorable dogs, puppies, cats, and kittens!
We encourage you to follow us and like our pages and posts…and you just might see a friendly face or two that you know!
Rockin 80's Concert Pawty Update
We hope you were able to make it to our Rockin 80's Concert Pawty. There was no end to the neon fashions, boomboxes, roller skates, and long hair being sported that day.
Rising starlets kept us entertained with Top Hits of the 80's and two-legged as well as four-legged party fans rocked the day away!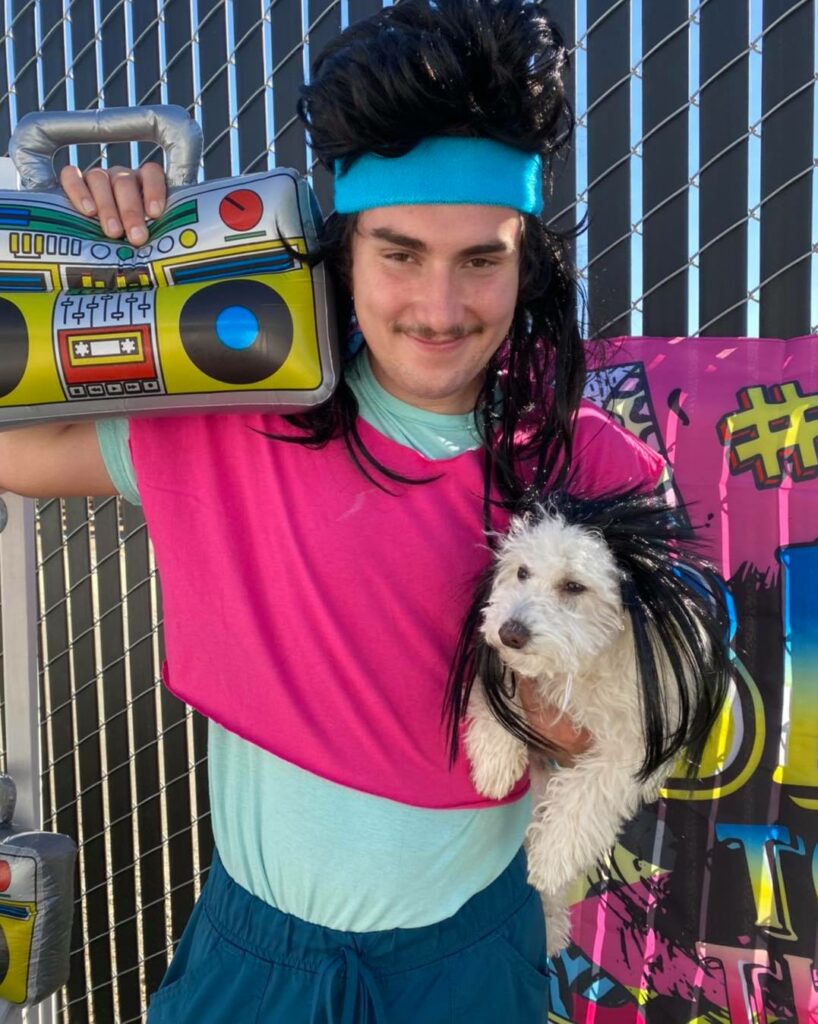 Second Annual Bacon Flavored Bubble Party!
Calling all bubbly bacon lovers! Get your hoomans to sign you up for our Second Annual Bacon Flavored Bubble Party!
No one can resist the urge to pop a bubble, and when it tastes like bacon…you have a dog gone good time!
Our last event was a huge success, and it's back by popular demand!
Stay tuned for details, but in the meantime, we encourage you to practice your bubble popping!
Happy Fall 🍁 From The Ranch Pet Resort and Spa
The weather sure feels warm but the nights are getting darker sooner. That means our hoomans sometimes have to walk us when it's dark and spooky at night.
For everyone's safety, please remember to walk with reflective gear, carry a flashlight, and be aware of your surroundings at all times!
We want all our hoomans and dog friends to be safe!
Contact The Ranch Pet Resort and Spa
If you have any questions or want more information about our spectacular doggie day care, dog boarding, or cat boarding services, please do not hesitate to contact us!
We would be happy to answer your questions, give you a tour, and show off our darlings! (both hooman and pet).
The Ranch Pet Resort and Spa is the number one recommended doggie daycare in Livermore, and our reviews show it!