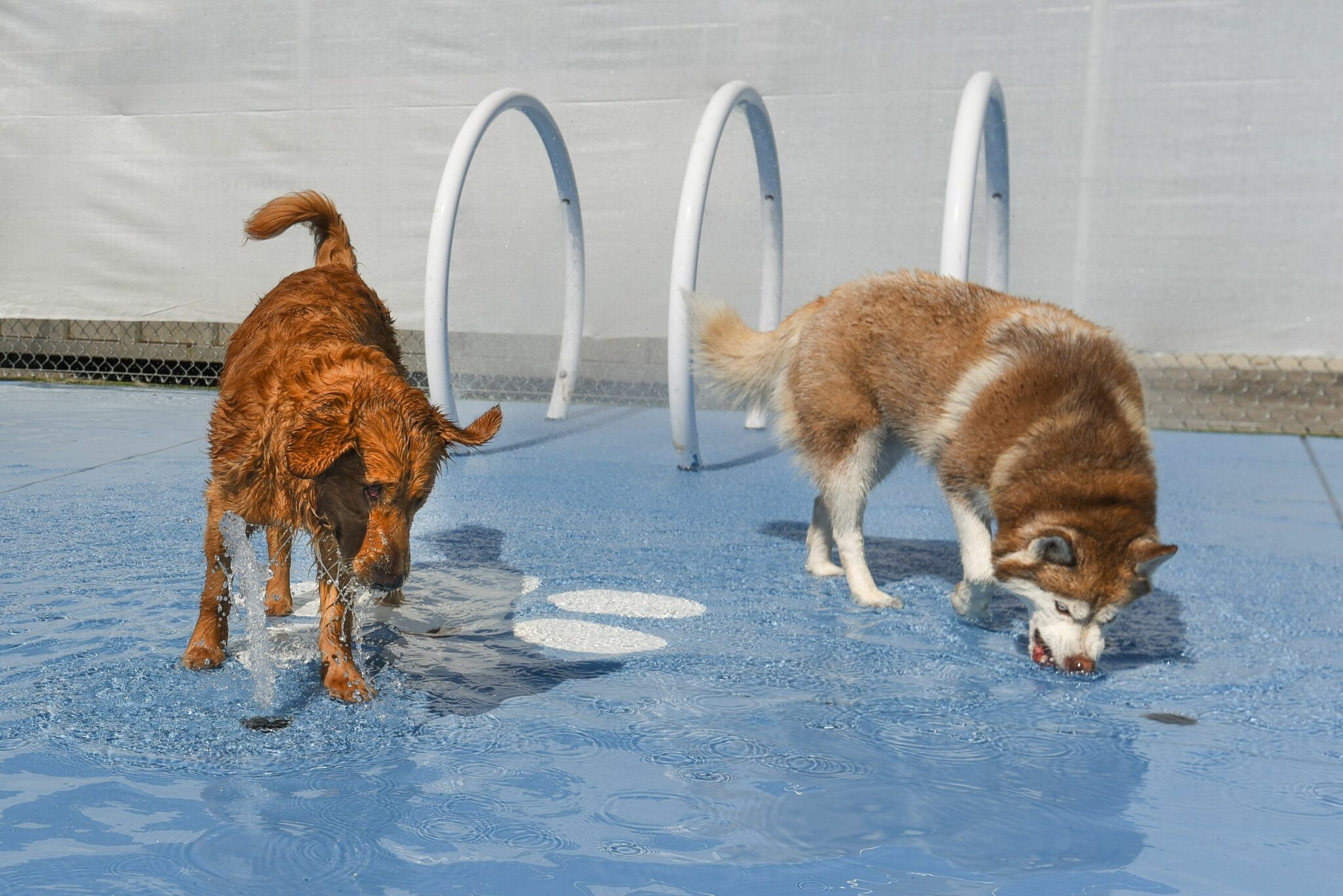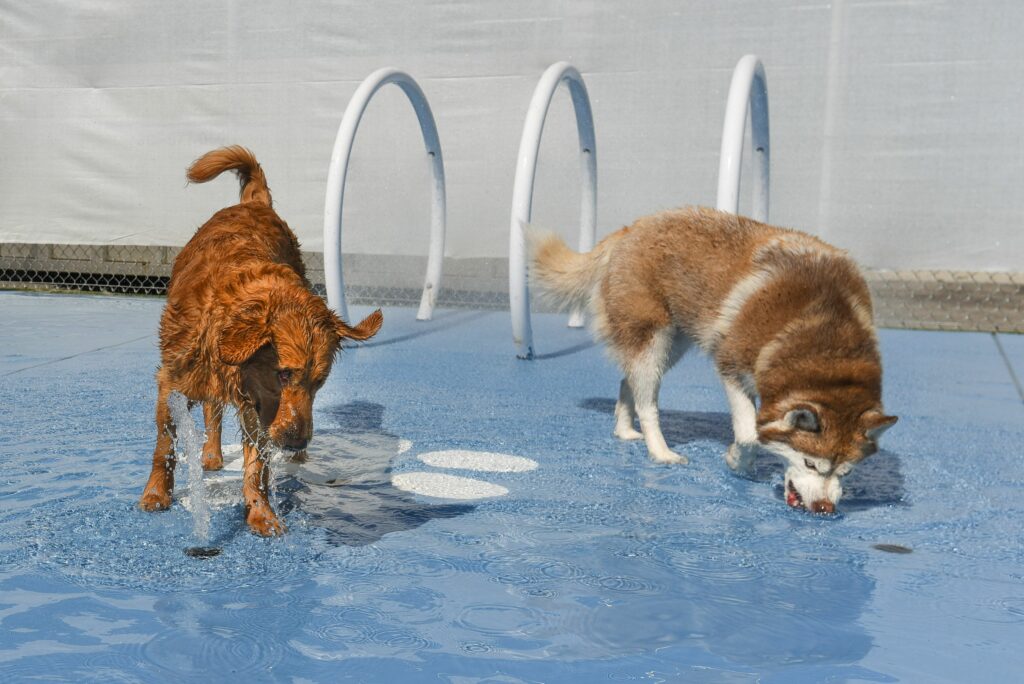 The hot weather, mixed with our current poor air quality, requires some extra special pooch attention this summer. Even though your dog may want to run, jump, play, and go for a walk like normal, be mindful that they are very susceptible to heat stroke when temperatures rise above average.
Avoid Canine Heat Stroke with these Five Tips
Heatstroke can overcome a dog in minutes, so it's important to take precautionary measures to make sure your best friend stays cool and hydrated in warm temperatures.
Dogs don't sweat through their skin, rather, they regulate their body temperature and keep cool by panting and releasing heat through their paw pads and noses.
For a happy, healthy fur buddy, avoid heatstroke in hot weather with these tips:
Have clean, fresh water available to your pooch at all times.
Avoid exercising in the heat of the day, usually between 11 am – 3 pm. If the sidewalk is too hot for your hand, it's too hot for the pads of your furbaby.
NEVER leave your buddy in a car unattended, even with the windows down.
Place a t-shirt or non-toxic, waterproof human or dog sunblock on dogs with lighter coats. Dogs with fair-colored fur are susceptible to sunburn on their ears, noses, and sparsely-furred areas.
Be particularly mindful of overweight dogs or those with short noses, as they can easily get heatstroke with the slightest bit of exercise.
Signs of Heatstroke in Your Dog
If your dog shows any of these signs, take them to a cool place, wet their coat with cool water, and call your vet immediately, as they could be suffering from heatstroke. It's always better to be safe and cautious.
Excessive panting
Drooling or salivating excessively
Collapsing
Irregular behavior after having been in the sun
Restlessness or agitation
Increased heart rate
Pale or bright red gums or tongue
Trouble breathing
Vomiting
Diarrhea
Playtime Ideas During the Hot, Summer Temperatures
Changes in their exercise pattern due to hot weather doesn't make sense to a dog who is used to playtime, walks, and tugging on their favorite toy.
Some fun, healthy activities during hotter weather can still take place! If your pooch is bored and you are stumped thinking of new ways to keep him entertained during the heat, consider these alternatives!
Go swimming! Dogs love to swim, and it's healthy for them. Check your areas for safe waterways with clean water for you and your dog to romp, splash, and swim! Be patient if your dog has never been near water as it's a new adventure. Some dogs might just be happy splashing in waves or trotting along the shoreline where their feet still touch the land.
Make Ice Pops for your dog to enjoy and stay entertained! Freeze treats or stuff a Kong with treats and freeze it.
Lie under a shady tree and bring a spritzer bottle filled with water. Some dogs love to "catch" the water as it cools their fuzzy faces.
Turn on the sprinklers and encourage your buddy to chase a toy or you as you both indulge in some cool fun!
Stay in an air-conditioned home and roll a ball or tug on a favorite toy with your bestie.
No matter which activity you choose, all your dog really craves is time with you!