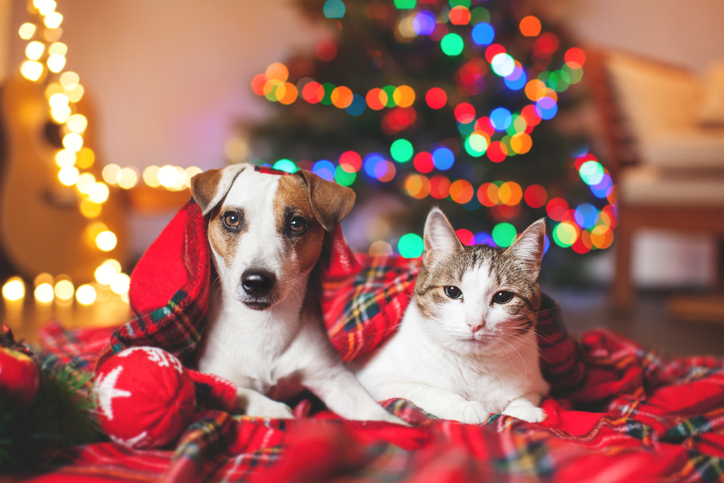 Adding a new dog or cat to your family is an exciting time for sure! Who wouldn't want to wake up to a fluffy new kitten or a roly poly puppy?
But even when a new pet is given with the greatest of intentions by the most well-meaning people, the sad truth of the matter is that many puppies and kittens who were lovingly gifted on Christmas get returned to the shelter.
The idea of surprising loved ones with a new pet is great! Until the reality sets in and the new pet becomes a chore to take care of. Or until the new puppy eats Aunt Lucy's favorite slippers; or gets sick after eating something it shouldn't; or has accidents because people forget how much work it is to potty train a puppy; or bites someone out of sheer fear of all these hands and faces wanting to get right up and close to the new pet.
If you are considering adopting a pet for the holidays, here are some tips for success!
Make certain the person/people you are gifting the pet to want a pet
Take seriously the responsibilities of a new pet-remember to consider its needs of food and water, exercise, medical care, training, toys, bedding, collars/leashes, treats
Make sure you can care for any medical needs beyond annual vaccinations
Give the pet ample time to settle into the family and give it time and space away from festivities. Animals get scared and need a safe place to hide, rest, and acclimate.
Consider a gift certificate in place of a pet so the recipient can choose his or her own pet
Understand a pet is for life-not just the holidays
Prepare in advance for the new pet by decluttering and keeping food and poisonous plants away. Click here for a link to foods to avoid during the holidays. Click here for a list of toxic plants that can cause death or illness to pets.
Enjoy this special time! Take pictures and videos and come join us at The Ranch Pet Resort and Spa for doggie daycare, doggie boarding, cat boarding, or dog grooming.
Adoption Fees Waived at Valley Humane Society in Pleasanton
If you are considering a new addition to the family this holiday season, consider adopting a pet from the Valley Humane Society. Adoption fees are being waived for the month of December which allows you even more money to spoil your new pet!
For more information on adopting a pet from Valley Humane Society, check out this article in The Pleasanton Patch.
The Ranch Pet Resort and Spa Wishes all of You a Very Happy Holiday Season!
From our hooman and pet families to yours, we wish you a very happy holiday season full of laughter, good food, friendship, health, peace, joy, and memories!
Whether you are staying home or traveling, we want to wish you and yours the very safest and merriest of holidays!