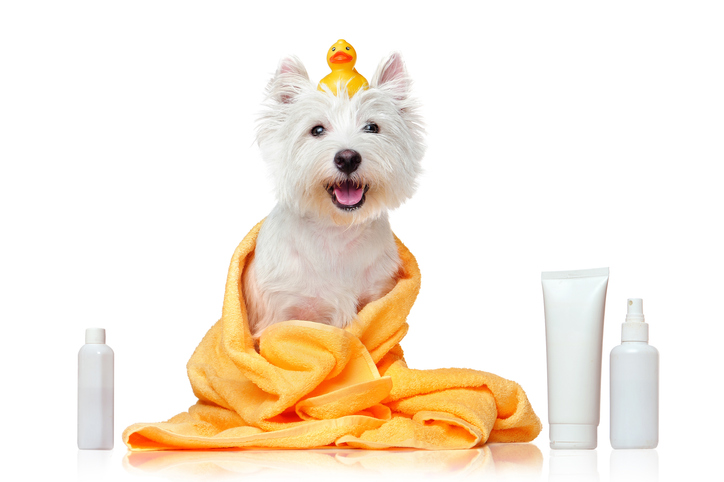 Take advantage of The Ranch Pet Resort and Spa's Grooming Special on Bath, Brush, and Nail services now through March 3. Discounts of 20% for new clients and 15% for existing clients will only be available Tuesdays through Fridays.
Bath, Brush and Nail Special
Treat your pooch to the following Bath, Brush, and Nail treatments at a discount!
Double Shampoo
Conditioner
Blow Dry
Brush
Nail Clipping
Nail Dremeling
A well-groomed dog looks, smells, and feels better. Show your best canine how much you love and care about their health and well-being.
Add-On Grooming Services
Why not give your bestie the full spa treatment by adding on the following services?
Teeth $15
Glands $15
Or our favorite, the Pampered Pooch Special! For $28, your dog will be treated to teeth, glands, and a blueberry facial! Your dog will be the talk of the neighborhood with this extra pampering session! Doesn't your dog deserve only the blueberry best?
Sign Up for Your Grooming Special Today!
To book your best friend's Grooming Special, please contact our grooming facility. Let them know that you want the Bath, Brush and Nail Special and if you want to include teeth, glands, and/or the blueberry facial.
Remember to book your appointment from Tuesday-Friday to qualify for the 20% discount for new clients or 15% discount for existing clients.
Is it Time for a Hair Cut?
Is your pooch overdue for a haircut? The Ranch Pet Resort and Spa's grooming facility is accepting new clients for haircuts. Interested in learning more? Contact grooming today!