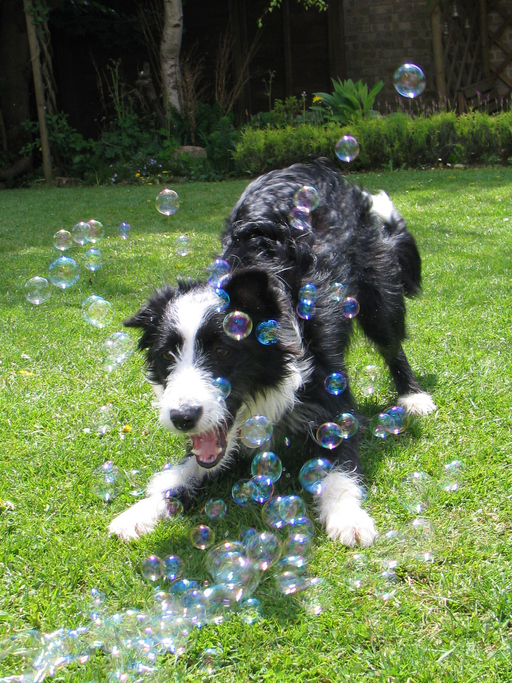 Dogs love bubbles and when they are flavored with bacon, dogs cannot get enough of the fun and the taste!
Back by popular demand, the Bacon Bubble Party is coming to the Ranch Pet Resort and Spa on March 10.
Dogs who are signed up for doggie daycare or dog boarding on March 10 are eligible for the event. The fee is $15 for your dog to indulge in bubble chasing fun with lick smacking bubbles flavored with bacon!
Questions? Ready to sign up and be your dog's best friend for life? Contact our professionals at The Ranch Pet Resort and Spa.