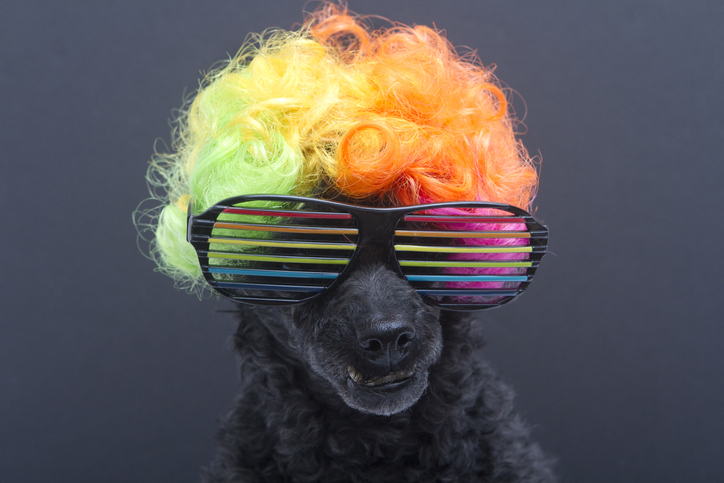 Like, grab your scrunchies, grunge attire, big hair, shoulder pads, or preppie glasses and motor on over to The Ranch Pet Resort and Spa's Totally 80's Concert Pawty on September 28, 2021.
All dogs registered for daycare or boarding are welcome to attend. There is a $15 concert fee in addition to regular daily rates. Click here to register!
Prepare to veg out and listen to the Best of the 80's with some totally tubular fun, prizes for the best 80's costumes, and gnarly treats.
This Event Will Sell Out So Get Your Concert Tickets Early!
Hurry and register because like there are only 60 concert tickets available, and you wouldn't want to miss out on all the rockin action that only The Ranch Pet Resort and Spa can make happen.
So set your Swatches and REGISTER EARLY! I mean seriously, like why wouldn't you?
Get Your Dance Moves on to Hammertime!
Concert goes! Prepare to rock out to hits from Madonna, Michael Jackson, MC Hammer, Metal Hair Bands, and more!
Bring your Walk Man or your big stereos and practice your Moon Walk, Thriller Moves, or MC Hammer Dance moves!
We're usually playing in it, but we just may be practicing the Sprinkler; the Robot; the Cabbage Patch…they're not just for chewing and ripping apart; or The Running Man…hmmm, isn't that what the mailman does when we chase him? The Worm? Not just for breakfast anymore!
We guarantee you a slammin good time with lots of big moves straight out of a John Hughes movie.
We will have you pups sliding out of your seats Footloose and Flashdance free! And we promise you will have The Time of Your Life.
Get Your Concert Tickets to The Ranch Pet Resort's 80's Pawty Today
Don't wait! Get your $15 tickets (in addition to regular daily rate) to the 80's Concert Pawty event of September before they sell out! We guarantee a most radical good time for all dogs and the friendly, fun loving staff at The Ranch Pet Resort and Spa!