March Madness abounds at The Ranch Pet Resort and Spa, and we aren't talking basketball!
Our dog park is popping with activity from small to bigs running through tunnels, splashing in the only water feature in the Tri-Valley, and wrangling Alyssa, our staff member.
Either Alyssa has some serious dog whisperer tendencies, which we know she does, or the dogs of The Ranch are out to show her what it's like to be walked on a leash! To watch the entirety of the video of how well Alyssa was trained by our doggie daycare friends, click here!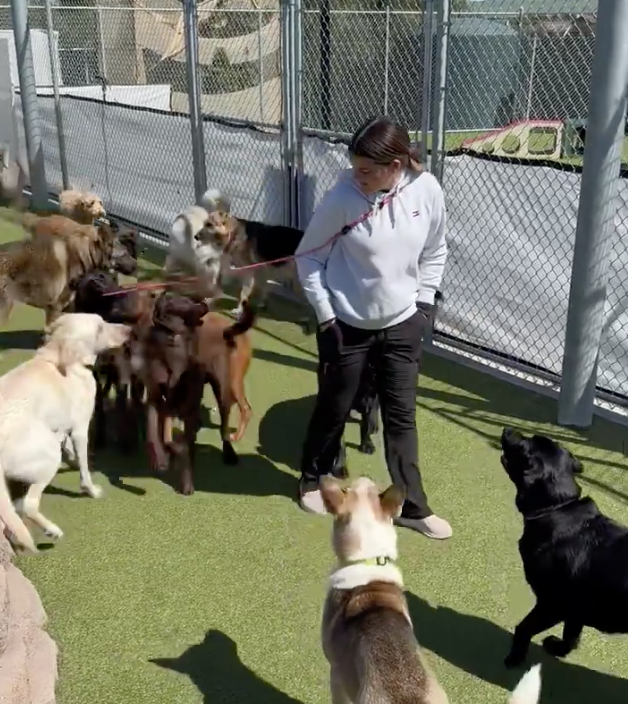 Madness Comes in the Form of Donuts for the Staff at The Ranch Pet Resort and Spa
It's usually the staff who supplies biscuits around here, so when Ruby and Squirt treated us to donuts, we were more than thrilled! The sugar high helped us get through another fun day playing with the dog boarders, cat boarders, doggie daycare friends, and all the pets who came to get groomed and left smelling amazing and looking fabulous!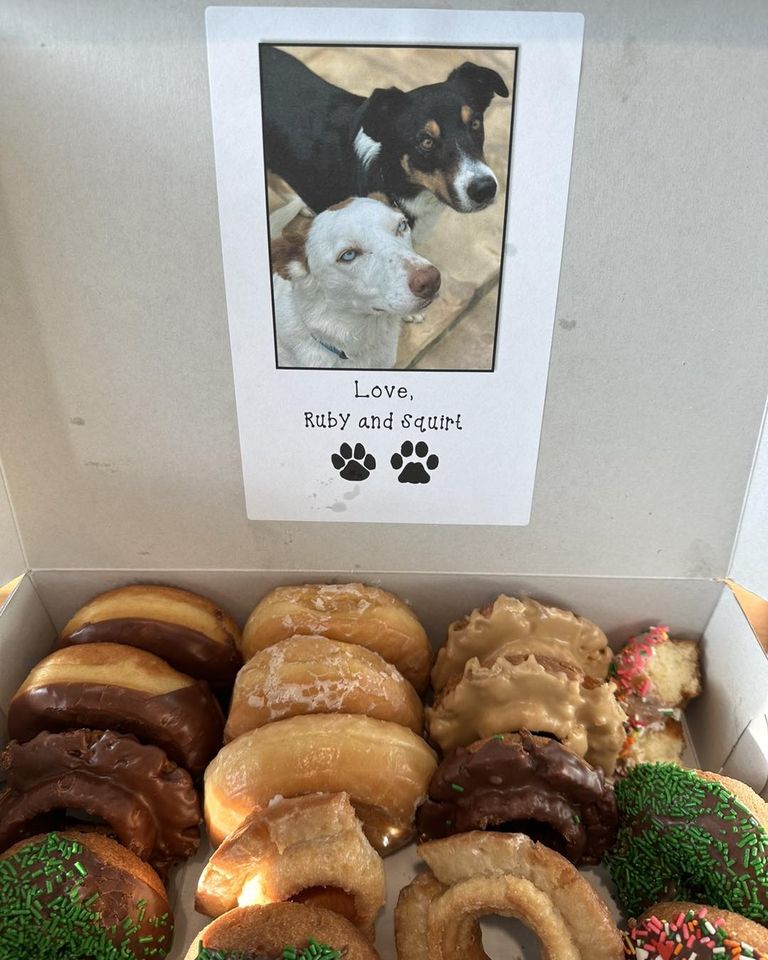 St. Paddy's Day Fun!
We looked high and low and up and down but didn't find a leprechaun or a pot o' gold. But we did find Sir Pretzel in his Irish garb on St. Patrick's Day, and it made us smile!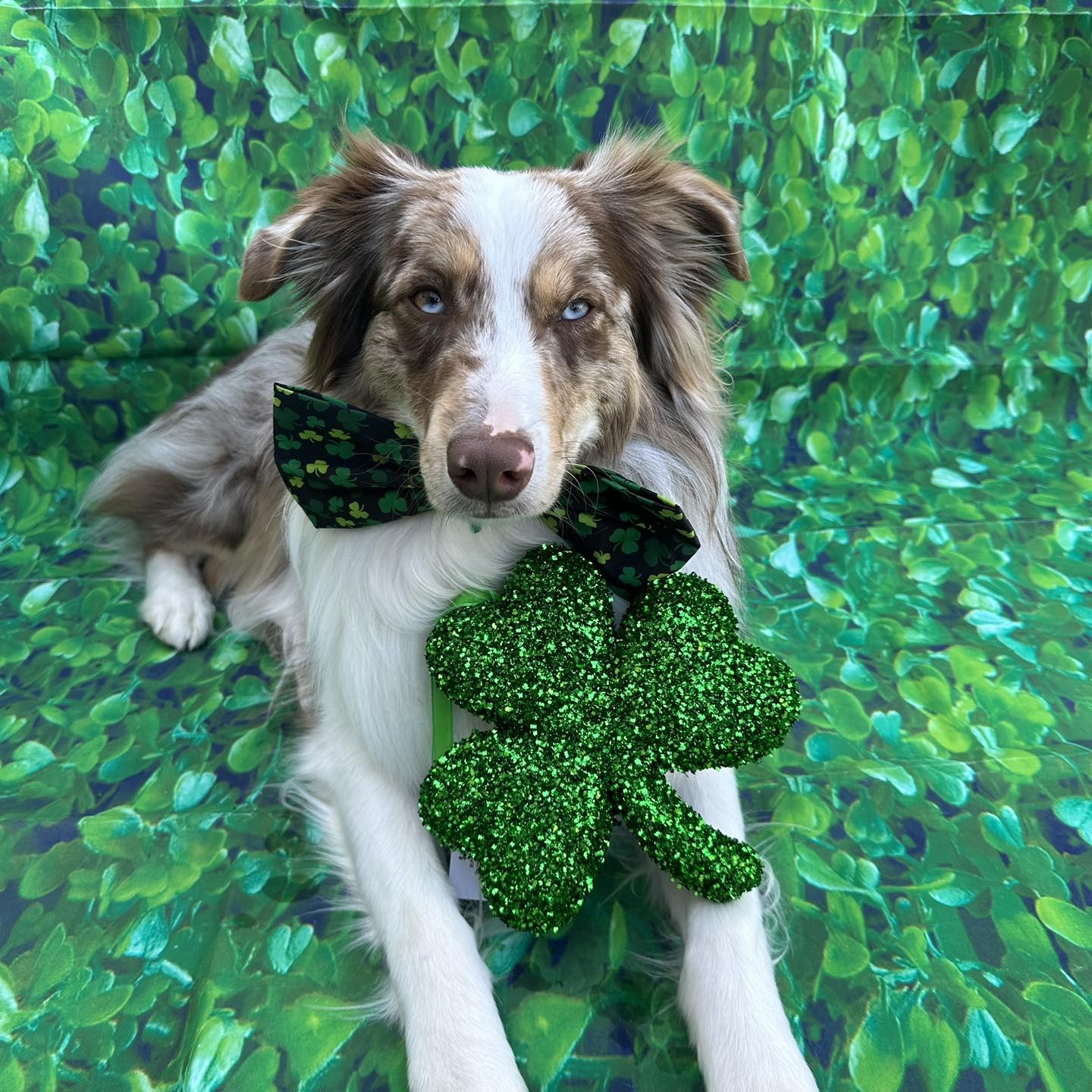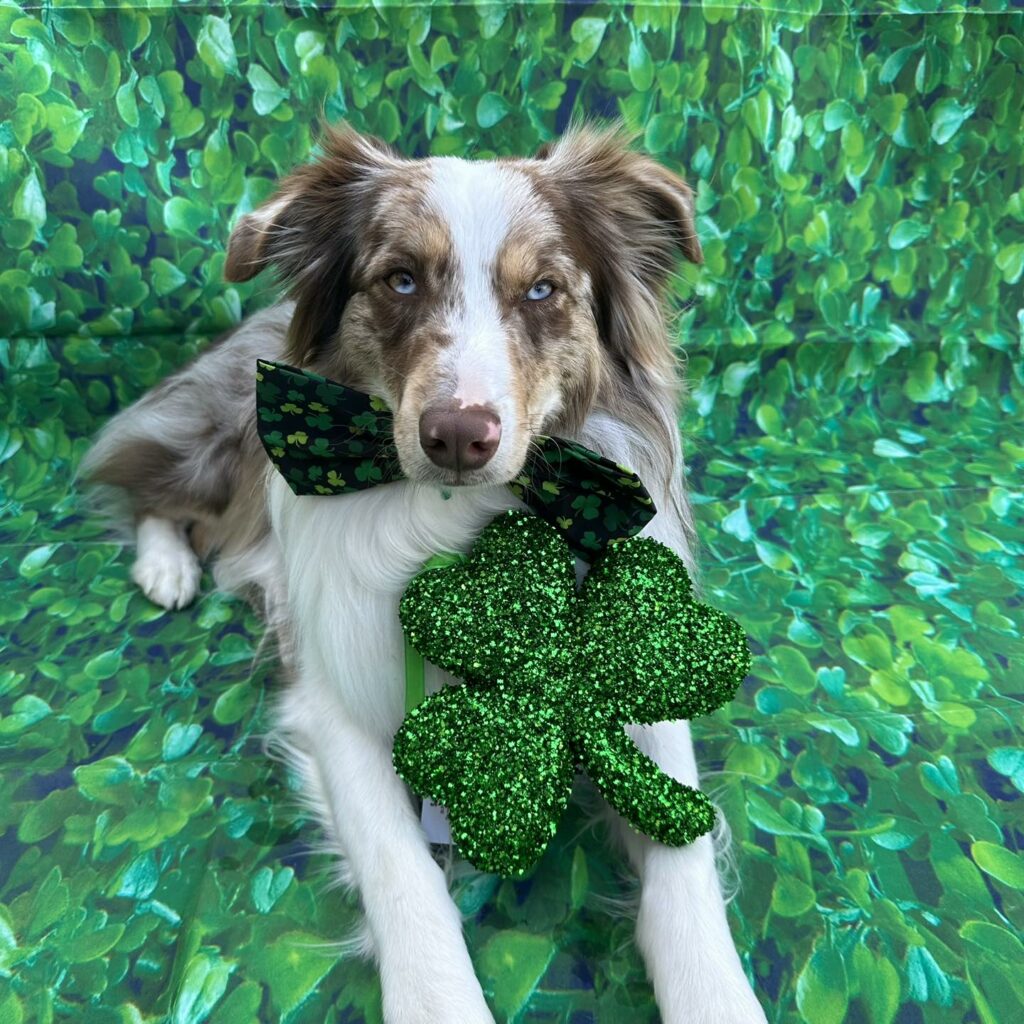 Caught Sleeping on the Job
When Mattie and Callie signed up for our awesome training sessions, they sure did great! While learning how to deal with a bit of anxiety and learn some confidence, it appears the training went a little too well! Shhh…we don't want to wake our friendly pup who fell asleep on the job!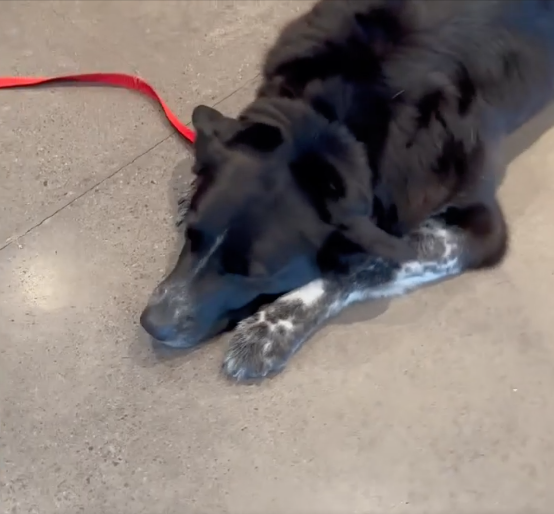 It's the First Week of Spring, but It's Always Summer in the Water Play Area!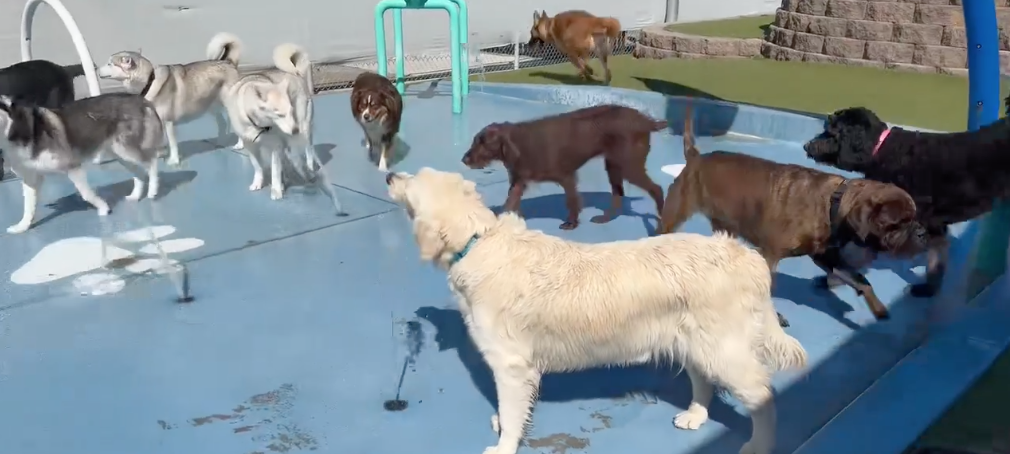 One of our guest's favorite activities is to play in our water area. As this photo shows, it's any dog for him or herself in the splash zone! What a great start to the weekend!
March Mews at The Ranch Pet Resort and Spa
The cats wanted to have the spotlight shine on them a bit, too, this March! Here are just a few of our very happy cat boarders who love the time and attention given to them! We think they are just perrfect to star in our March Madness blog!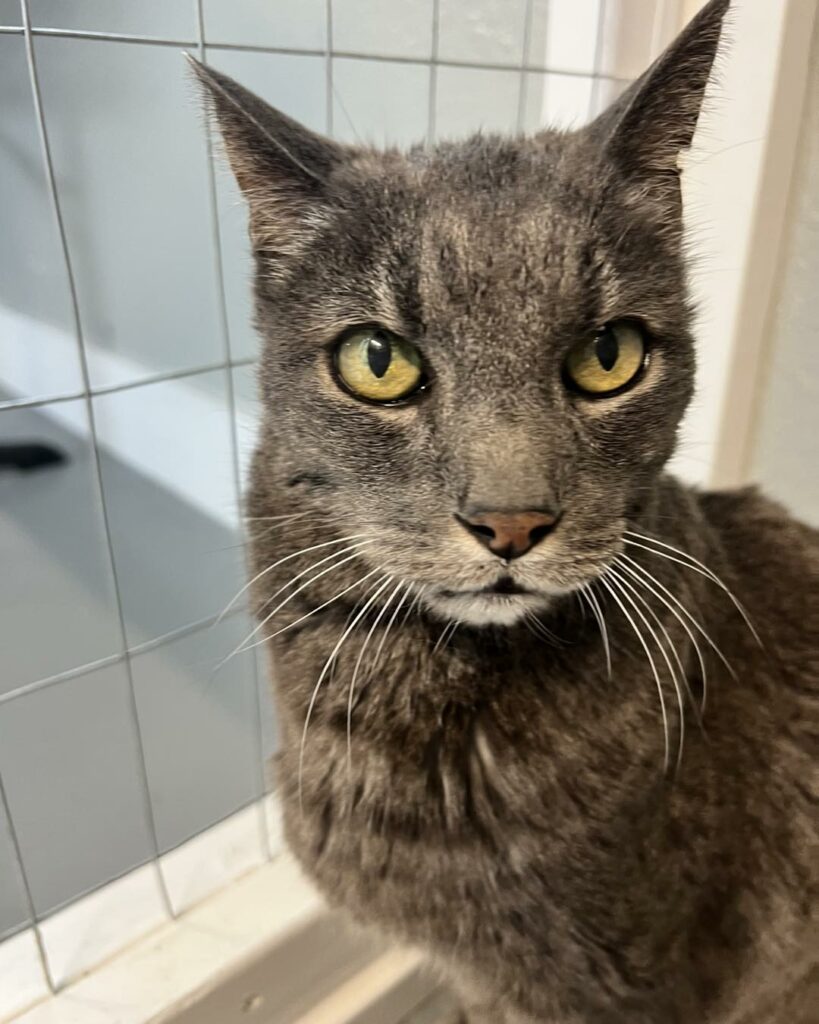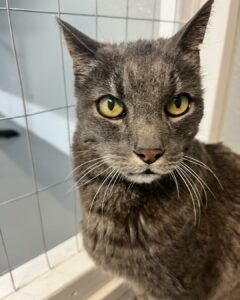 Plan a Stay for Your Dog or Cat at The Ranch Pet Resort and Spa
The Ranch Pet Resort & Spa is a pet destination like no other, and we're located in the heart of California wine country. A beautiful setting, fresh, air, luxury dog and cat lodging, exciting dog daycare in our one-of-a-kind playground, and full-service grooming await lucky pets. And if that wasn't enough, we even have a state-of-the-art doggie water park! A trusted name in pet care since 1947.
Contact us for your pet's staycation needs!