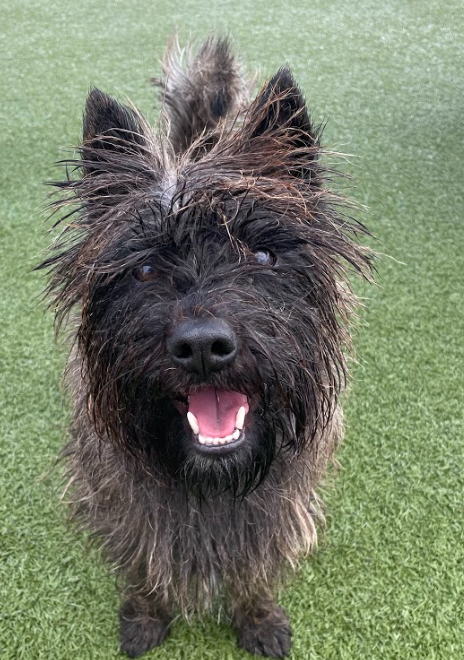 Thank you so very much for supporting The Ranch Pet Resort and Spa's fundraising efforts to donate to Tri Valley Animal Rescue, our partner in loving animals, by purchasing our 2023 Dogs of the Ranch calendar.
We had a lot of great feedback regarding our calendars that starred many of the dogs of The Ranch!
Our dogs are so photogenic that it was only natural to feature them for all to enjoy, and we are sure that the recipients of the calendars will love them!
We happily donated a check in the amount of $1,086.25 to Tri Valley Animal Rescue. Our customers not only purchased the calendars, but one of our customers donated an additional $200.
We cannot thank everyone enough for their support, kindness, and generosity. For those of you who missed out on purchasing a calendar, we apologize sincerely and will make an extra effort next year to make the fundraiser bigger and better and print more calendars! Look for the Cats of The Ranch Calendar, too! We love you, too, cat lovers!
The Spirit of Giving
During this time of year, it's especially important to remember the spirit of the season is giving back. As proponents for happy dogs and cats, we want to support Tri Valley Animal Rescue in its effort to helpless homeless dogs and cats find their furever homes.
So many dogs and cats are unnecessarily euthanized due to a lack of homes. Rescue organizations in our area are steadfast in their efforts to take in dogs and cats, provide shelter, medical attention, spay and neuter procedures, love, food, and find them homes.
We love our dog and cat and human clients and are happy to spread the love and money to give back to a great organization that shares our love for animals.
Tri Valley Animal Rescue Can Use Your Help
At this time of year and always, Tri Valley Animal Rescue, can use your help and donations! If you have any blankets, towels, newspapers, dog or cat crates, toys, bowls, food, collars, leashes, or other animal-related items to donate, they will be well-received.
If you have time on your hands, space in your home, and love in your heart, TVAR could benefit from new foster homes. Kitten season seems to be year round, and we welcome people to socialize the little ones until they can be adopted! TVAR pays for all supplies and helps you!
Prefer dogs over cats? Ask them about fostering dogs and cats!
Thinking of Adoption? Think Tri Valley Animal Rescue
If you are thinking of adding a new dog or cat to your home, TVAR has so many dogs and cats just waiting for their furever home! Please visit their website and tell them The Ranch Pet Resort and Spa sent you!